Happy Autumn from everyone here at PBC! We are enjoying the last beautiful day before predicted rain and snow come into town. Snow pegs are in place!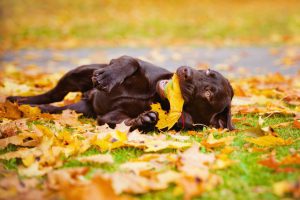 ---
LESSON SUBSCRIPTIONS ARE FINALLY HERE!
We are super excited to have a new service for your pets. Seriously, why was this not created years ago!? It's the best thing ever! We now have monthly subscription options for your lessons. You have Netflix for TV, Blue Apron for food delivery and now the same type of program for training lessons! No contract or commitment, up/downgrade anytime you want, no messy billing or scheduling – just the peace of mind that training is handled, happening and progressing. We'll let you know when it's time for a lesson including you and the family, otherwise, we take care of everything. Things get busy and hectic over the holidays so a lesson subscription will ensure that your pet isn't getting overlooked with everything else going on. Oh, and did we mention that it's also less expensive than regular packages or individual lessons?? Yep, AWESOME! And at the risk of being totally crazy, we are offering an additional 10% off for the first five people that sign up after receiving this newsletter. The coupon code is FIRSTFIVE. Here are the subscription options…
Platinum Program
4 day training lessons per week. This is the ultimate training program, designed to train your puppy or adult dog from start to finish. Includes every aspect of training the perfect canine companion. Indoor management (counter surfing, stealing things), outdoor leash walking and coming-when-called, all obedience commands and tricks & anything else that pops up. Excellent for young puppies, dogs living with busy families who want a well-behaved dog but lack the time to train, dogs with serious behavior issues or smart, high drive dogs that need daily enrichment and work in order to stay sane and keep out of trouble. We even include potty breaks, nail trims and minor grooming! You literally save hundreds of dollars as compared to purchasing a regular day training package.
Gold Program
A super plan designed to keep your dog in good shape with training and behavior! You get 8 lessons each month, an average of 2 per week. Your trainer will maintain the skills your dog already has and work on building new ones. Good for adolescent hooligans, newly adopted dogs with some transition issues, dogs with mild to moderate behavior issues, and dogs that have done more intensive day training and are ready for a step-down. Also included is work on handling and grooming! When you sign up for the Gold Program, you get 8 lessons per month for the price of 7. That's a savings of over $100 per month with Elise or $79 with Connor.
Silver Program
Whether you have a young puppy or an adult dog, it's never too soon to get on a good training schedule. The Silver Program is 4 lessons per month, generally 1 per week. Your trainer will be there for day training, working on maintaining the skills your dog has, keeping a close eye on any issues cropping up, and problem solving anything else that needs to be addressed. It's a great way to keep your pup in "school"! The Silver Program subscription has a 10% discount from the cost of regular lessons.
Bronze Program
Is your dog pretty well trained but needs the occasional touch-up? Has your dog done the bulk of the intensive training and is almost – but not quite – ready to leave the training nest? The Bronze Program is 2 lessons per month, generally 1 every other week. Your trainer will be there for day training, working on maintaining the skills your dog has, keeping a close eye on any issues cropping up, and problem solving anything else that needs to be addressed. It's a great way to keep your pup on the right track with learning and behavior! The Bronze Program subscription is discounted from the cost of regular lessons.
---
BOARDING UPDATE

Well, it looks like I have finally sold my house. Closing is scheduled for 11/30/16. I will be moving to an apartment in Belchertown temporarily and, unfortunately, will not be able to board most of my regulars. I could potentially board your dog if they are super well-behaved, ok to be off-leash, have no behavior issues with dogs, people or farm animals, and can go up and down stairs easily (the apartment is on the second floor). Otherwise, boarding is on hold until the purchase of a new home. A beautiful farm in Granby, MA has accepted my offer so now it's off to the Planning Board to get special permits for training and boarding dogs on-site. If all goes well, I should be closing and moving in sometime over the winter. Keep your fingers crossed! If anyone has worked with the town of Granby regarding special permits, I welcome any guidance or advice.
---
LOOKING FOR SOMETHING FUN TO DO?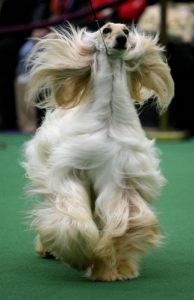 After Thanksgiving, the Eastern States Exposition (Big E) runs one of the biggest dog shows of the year in our area. Come see us compete with our dogs, check out the awesome vendors (seriously, more fun dog stuff than you'd ever imagine), see all sorts of cool, rare dog breeds, watch fast-flying agility dogs, perfection in the obedience dogs and more! The whole family can come (except Fido) and it's only five bucks per car! It runs Friday through Monday. I'll be there all four days and Connor will be there Saturday and Sunday. Here's the link for more information!