Want to submit a testimonial? We'd love to hear what you have to say! Click here to get started →
Coco's Consultation for Sound Sensitivity and Lunging at Dogs, April 2023
I heard about Pet Behavioral Consulting from a few different people, all who relayed direct or indirect knowledge of positive experiences. I first started out with the Foundations class for my 3 year old rescue dog, who had been with me for 3 months when starting the classes. Everything about the course was great — the training leaders, the location, the instructions and the class dynamics. My dog Coco loved going, as did I.

When Coco started showing problem behaviors, I knew I needed more help, so I booked a consultation with Elise. In the time leading up to the appointment, I read up on what I was observing and how to address the problems in an attempt to get a head start on helping Coco. By the time I got to the session, I was so frustrated with Coco's behaviors, which seemed to have worsen.

Meeting with Elise was so enlightening! She listened intently and really dug into our experiences to provide us a thorough assessment. Equipped with strategies and techniques to get started on, I left the session, very hopeful and confident that we can work through Coco's behaviors to help us have better experiences with other dogs, people and on our walks. Even within the first 24 hours, I implemented one technique for which I saw immediate results! I know that by keeping to the recommendations and reaching out when support is needed, Coco and I are on a path to success! I have no hesitation in signing up for more classes and workshops, too.

—Katherine P.
Zeke's First Boarding Night, April 2023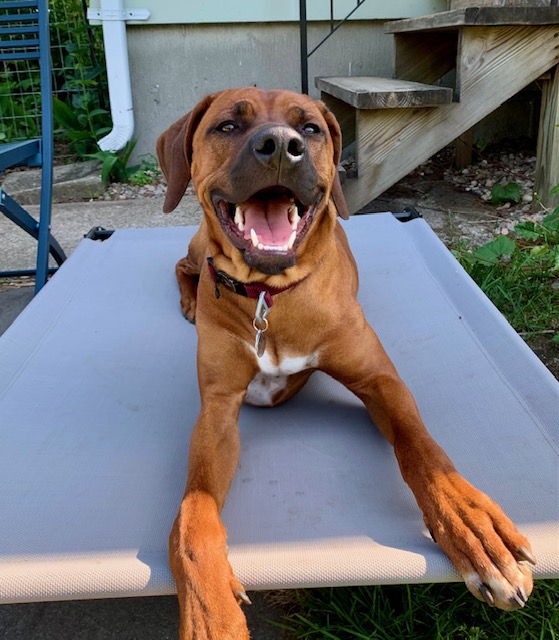 I just wanted to write you a note after having Zeke board for the first time and say thank you so much! Every staff member we have interacted with at PBC has been so friendly and helpful.

It was our first trip without Zeke and we were really able to enjoy it knowing he was in such good hands.

*PBC only boards dogs that are pre-existing customers

—Chris Harper
Chopin | Spring 2023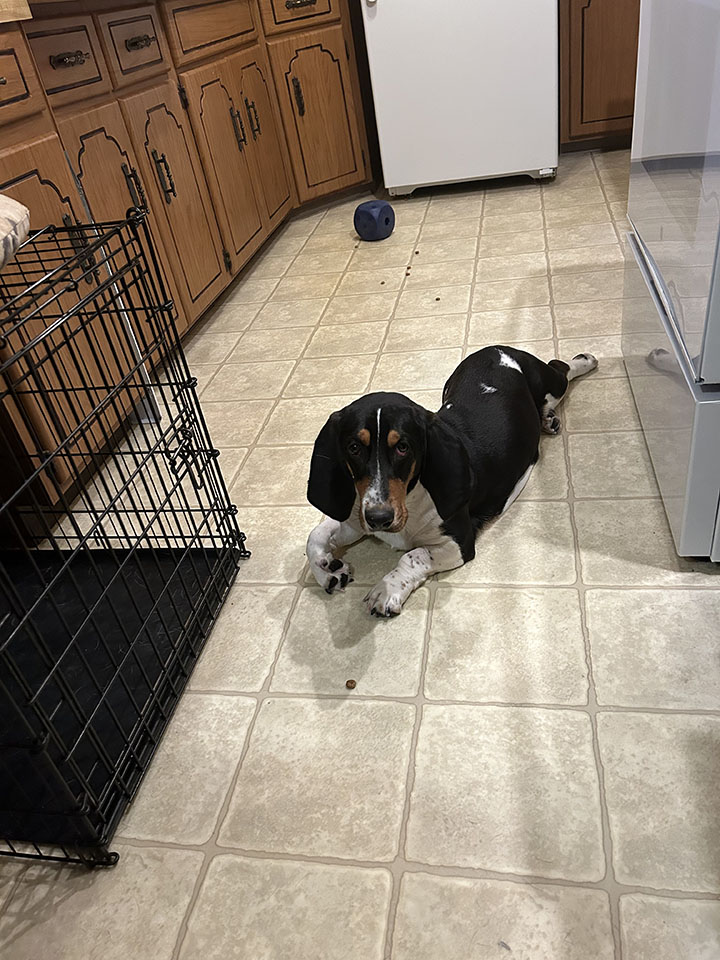 Chopin came here because he's a lovely, young energetic dog with a lot of naughty teenage behavior. Kathleen is a little older and wanted to make sure she was doing everything she could so he couldn't pull her over, keep him happy and raise him right. They met with certified trainer, Kaylyn Swenson.

Thank you so much for the opportunity for allowing me to come to your facility, with Chopin.

From the first minute I/we met Kaylyn I was impressed.  I was so nervous, but she put me at ease immediately.

Your facilities are amazing, and professionally done, and easy for me to

 get to. (about 10 minutes from my house.). I am so grateful to Countryside Animal Hospital for their referral to you.

I have already booked a private lesson for Chopin with Kaylyn on Monday, March 27 at 3:00 pm, for her to come to our house, as I feel it best for her to see his surroundings, and than I will return to your facilities for future private lessons.

Thank you again, for this opportunity.

—Kathleen
Trail Etiquette Workshop with Sam | Winter 2023
Your workshop today was great. The more we get our dogs out the better, imo, and having you and the PBC staff shepherding us was a great way. Thanks thanks for your expertise and answering my million questions. .. .so many skills to work on. . . .I did realize that using high value rewards helped me A LOT today. Justus wouldn't eat the boiled chicken, but he went for the steak! GOOOD BOY.

This was a good "re-starter " for me. I haven't been able to do this sort of activity the past few years. So, I plan to practice handling Justus with a longline in the woods (very different from quartering back and forth in a field) at various sites. so, this was really good for both of us! Sam had us practice commands to use in trails and what to do when meeting other dogs etc. Really a confidence builder, as I worry about what the 'other dog" might do.

—Paulette
Reactive Workshop | Winter 2023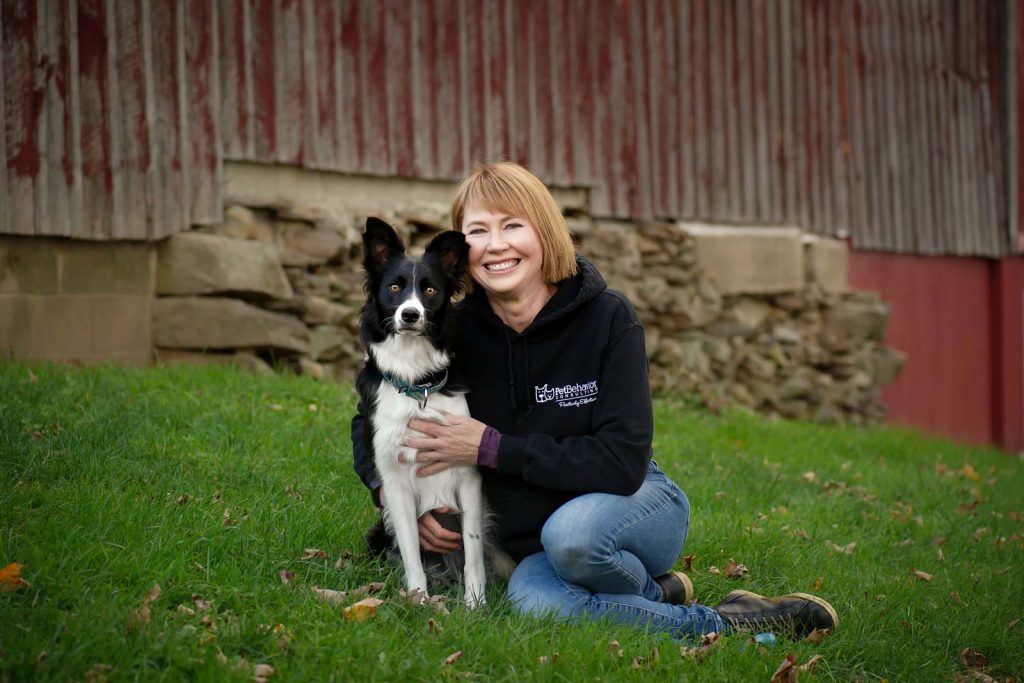 For people who can't do a 1:1 consultation or would rather attend a group workshop, Elise presents Reactive Workshops 2-3 times a year. Here is the feedback from the most recent one in February 2023! 

Question: What did you get out of the workshop?

Working with Elise's pup; getting to know other dog owners; not feeling alone on what we're going through with our reactive pup; watching other owners work their dog and also learning from them; and definitely the workbook!

Practicing the behaviors in a setting that was challenging to Tosh. (I also appreciated the reminders and reinforcement of the concepts. Listening to others' questions helped to feel not so alone. I really liked that you began with acknowledging/validating how difficult it can be to have a reactive dog. That was quite moving.)

Small enough group that everyone could be involved , great to hear from other participants as to their issues.

The ability to audit was wonderful to learn while not having to attend to my dog -The printed materials paired with the presentation -The assistants were another great resource for having questions answered

The audit format was great. I could focus and think and take notes. I'd do this again.
Bosco | Winter 2023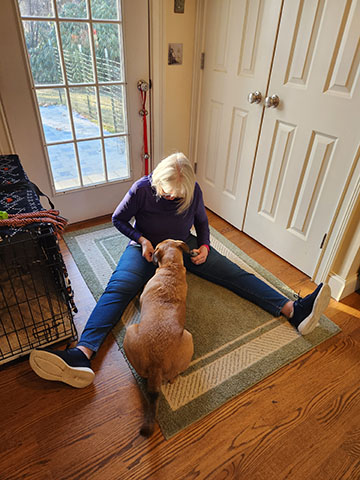 Ginny brought Bosco to one of our Nail Trim Workshops with Sam to work on helping Bosco get more comfortable with nail trims. 

Nail trim class with Sam was great. Relearned some conditioning work and learned to correct where I either forgot or just got sloppy...very important...Thanks Sam!

—Ginny Z.
Cheddar | Winter 2023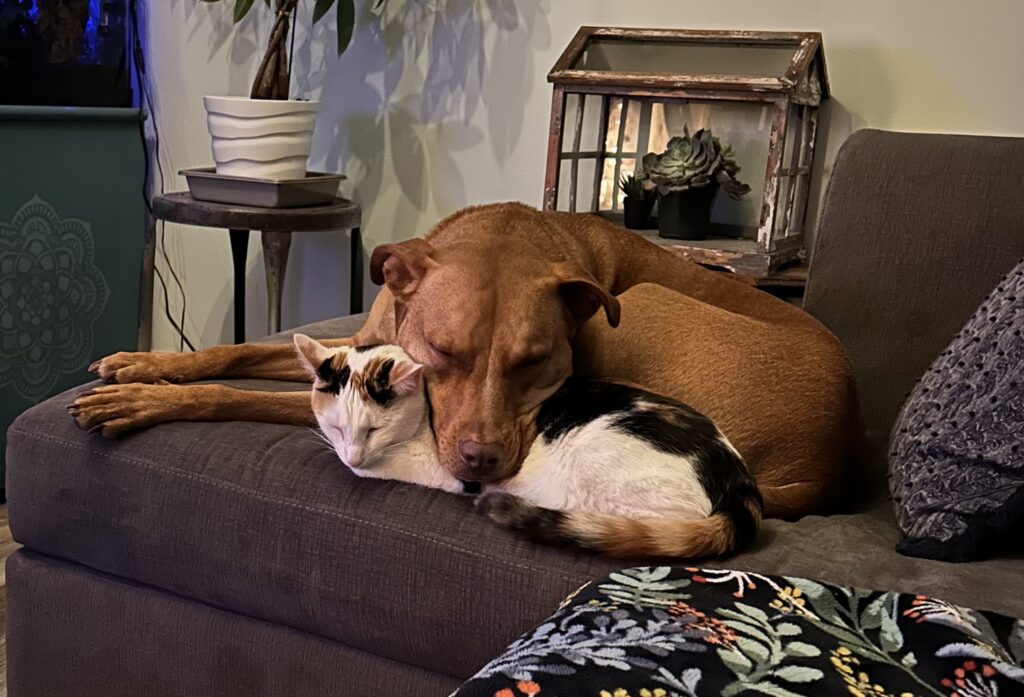 Cheddar came to see Elise in the Fall of 2022 because he had bitten multiple people and his owners were obviously extremely concerned.

I hope you are doing well.  Just sharing a Cheddar update.

We have been working with Cheddar and we have seen some major improvements. He's less anxious throughout the day, and only paces the fence when the neighbors dog is out, but quickly listens when we correct him. Windy days are still a major trigger; we just know we can only support him, but there hasn't been anything we've tried that's helped him lower his anxiety. He still follows me around the house like my shadow, but secretly I don't mind it.

We didn't follow through with kicking him off the couch.  We felt separated from him when we couldn't snuggle and the end of the day.  He did start medication which has made a huge difference.

We have been talking about adopting a buddy for him as we both feel he would benefit even more from a companion.  He's picky about other dogs so we know he has to make his choice. Target for that will be this summer. We are hoping to find a confident girl around his age so their energy levels are close to each others.

We are both encouraged with his progress and expect it will continue with work.  We all are breathing a sigh of relief. We can't thank you enough.

—Annie A.
Hitch | Winter 2023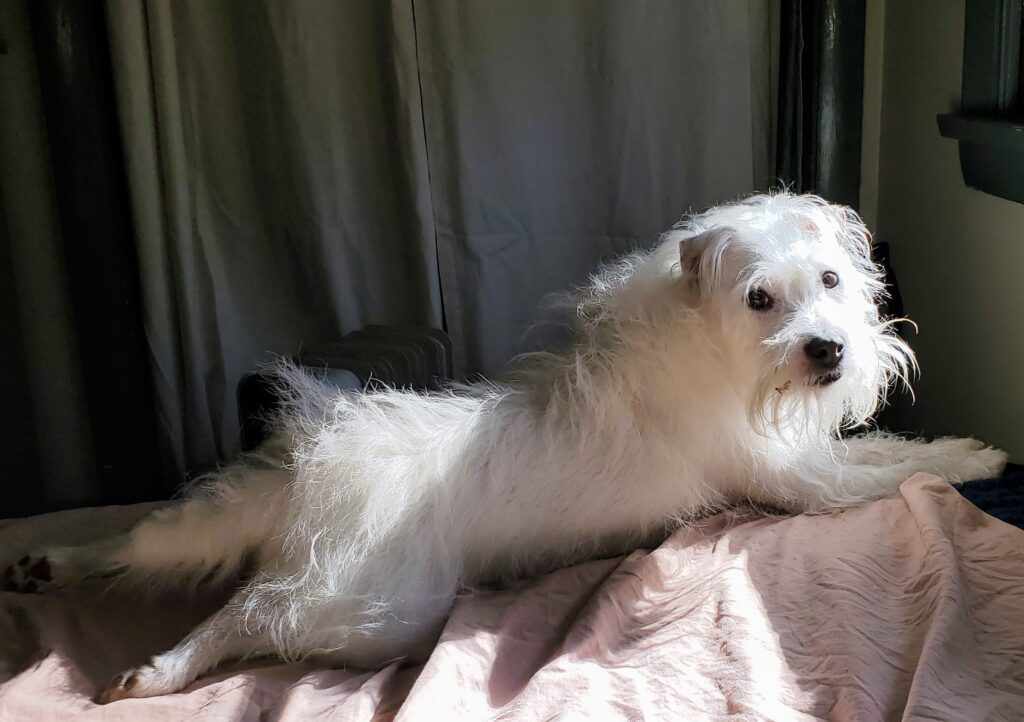 Hitch came to see Elise because he was biting and snapping when his owners attempted to take off his harness or handle him, as well as when we woke up from a nap or was asked to move from the couch. 

I wanted to take a moment to thank you for all the information you shared during my consultation for Hitch. I have been implementing strategies slowly. I have especially seen changes using Doggy Zen. Hitch caught on quite quickly and I have combined Zen with "leave it" and have had success. He is learning that he succeeds in getting a reward by leaving the undesirable behavior or item. It is a work in progress but still I am pleased. I am looking forward to working through "go to your mat" and the relaxation protocol.

He seems much more relaxed and receptive to being petted, and I watch very closely for a sign that he has enough! Just the fact that he comes to me for attention is great.

I am so pleased we were able to connect with you I believe he will become a very special member of our family.

—Carol C.
Tuukka | Winter 2021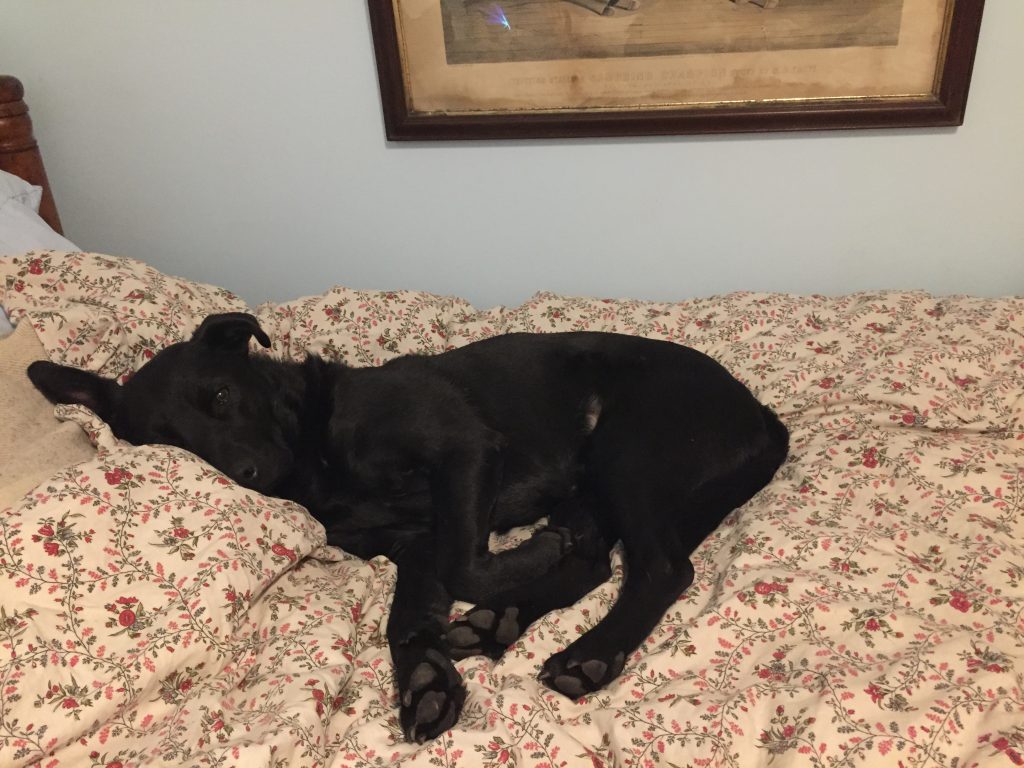 A few weeks ago I brought my dog Tuukka in for a consult with Elise. Tuukka through a combination of his own genetics and his socialization (or lack of) as a puppy was and is a nervous dog. He hides it pretty well but towards the end of the summer we had some less than ideal encounters with other small animals in the house and family members. He had not harmed any family members but had done some things that made think it was on our horizon. I knew I could not change Tuukka. It was a matter of managing his behavior. He has a higher prey drive and isn't the biggest fan of men. Those things are who he is. I wanted strategies to help him be more comfortable. During our consult Elise asked about where Tuukka spends most of his time. That is when I realized how much time he spends under the bed. Me and the other two dogs would be in the living room and he would be under the bed. In the morning, the other dogs would climb on the bed and if on the rare occasion when Tuukka did climb on the bed he was nervous. Elise suggested a few things and among them was starting him on Prozac. I talked to my vet who knows my dog very well and he thought it was worth a try. We are now roughly ten weeks since I started him on the medication. Tuukka is still Tuukka, but he is so much more relaxed. He sleeps on the bed. It is like he is know relaxed enough to have positive experiences. This holiday season he won't spend time with new/unfamiliar men. I will manage him and I don't leave him unsupervised with the cat. So, he isn't a new dog and he isn't going to be a happy go lucky dog. He is now seems like a happier dog. He is relaxed enough to not spend his time under the bed, he snuggles on the couch and is less likely to take offense to my fathers rude golden. I am really happy I took him to see Elise and made a plan with my vet. I am looking forward to taking classes with him this winter and building his confidence without his anxiety.
Winnie | Winter 2022
Things are going great with Winnie...I learned a ton from you in our session and started the classes with Sam today...She's probably  the only non puppy in the class but that seems fine! She has been playing with friends' dogs out back off leash with great frivolity! She still has a few issues I'm working on and am hoping the classes will address. Sam is awesome and the layout of the classes are great...I was a little nervous how she would deal with so many dogs but she was pretty peaceful! You have a wonderful setup.
Bella | Winter 2021
"Bella had a great experience with Kaylyn at puppy boarding school and we love training with Connor.  Overall Bella is better and we are getting more in-depth with her anxiety and over stimulation issues. Connor is so knowledgeable and is currently helping us with that. I feel like we have a good plan in place to get through this with his help. Bella loves coming to the farm and training with Connor every week. We are  going away for a week in June and one in July and we've signed Bella up for puppy boarding school both weeks to work on some specific things with Kaylyn while she is there. We have learned so much from Connor and Kaylyn and have been recommending your facility to everyone we know.  Its been a great experience so far and we look forward to continuing Bella's training."

—Brenda
Macy & Abby | Spring 2021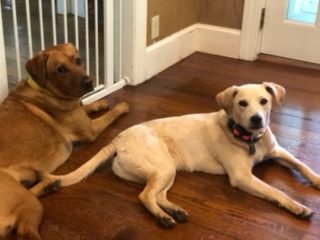 "Wow! Connor was AMAZING. In the time he was here, we discussed both of our dogs' behaviors and how to work with them on impulse control, especially with our 13 month old rescue. He gave us some easy exercises that we will do with both girls and help them move to the next level.

He was serene and just plain nice; engaging and perceptive; knowledgeable and lovely with all of us. I had so much fun and I found my anxiety about stopping the problematic behaviors was immediately lowered. And my optimism about improving the relationship between us and the two dogs (and with our whole family) was bolstered. By Connor explaining in simple terms what we needed to do at this preliminary phase, it didn't feel overwhelming.

I did my first short sessions with the girls today and felt confident in doing them. Even in one day, I am seeing their control improve. And the advice about how to start working with them on some of the issues (barking, jumping at their crate doors) was put straight to work.

I am excited to begin and continue the work! And to work again with Connor!"

—Lucy
Dallas | Winter 2021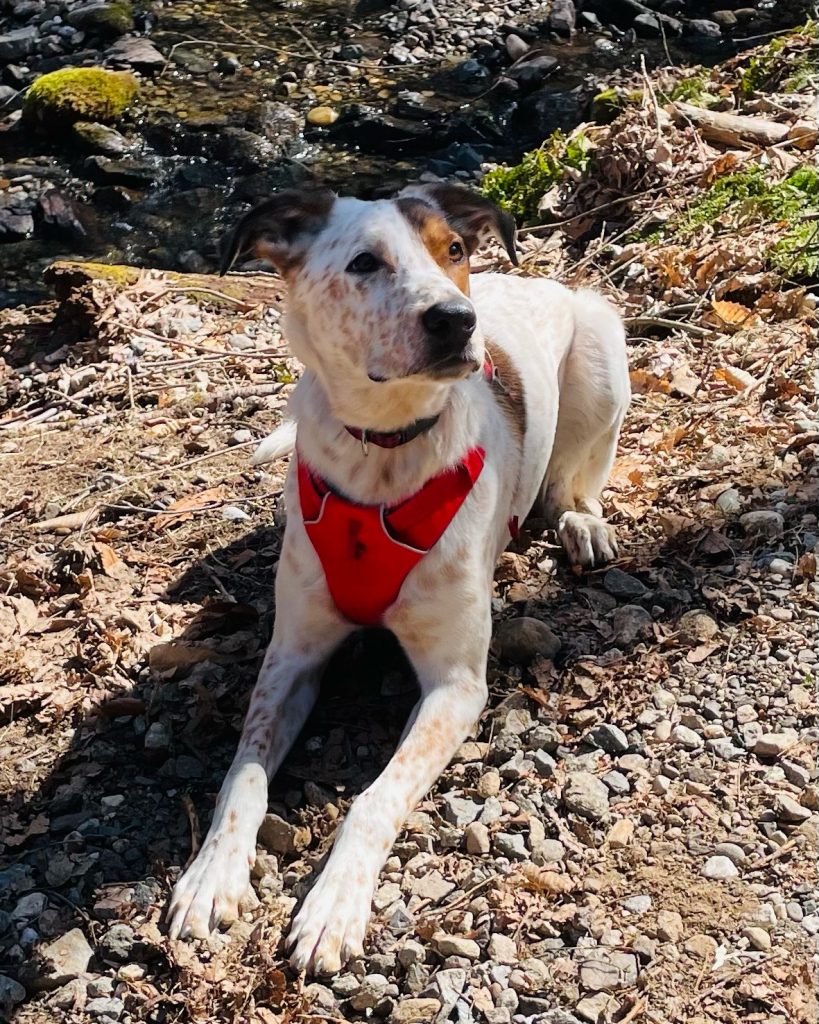 "Dallas is doing amazingly well!!  He has come a long way from over the top energetic and destructive to calm, easily trainable and super loving. Sam has done a great job with helping us train Dallas as well over these past 6 months.  Seeing Dallas now compared to how we was when we first met, you would think he was a different dog.  I am very please with the trainings and with daycare.  I truly think daycare has helped him a lot as well and we will continue to do twice a week for a long time.

One of my happy moments are when other people say how well behaved Dallas is and how his recall is fantastic.  We have worked very hard with Dallas and it shows.  Don't get me wrong, he is not perfect!!  We are still conquering the counter surfing when food is made and we turn around for a second, he doesn't counter surf anymore while we are prepping food but he's sneaky when food is on table and we are not looking, lol.  We are still working on not tearing up the grass and digging but it's not as frequent and if we catch him, he will stop and listen. "

—Jenn
Hank | Group Class Winter 2021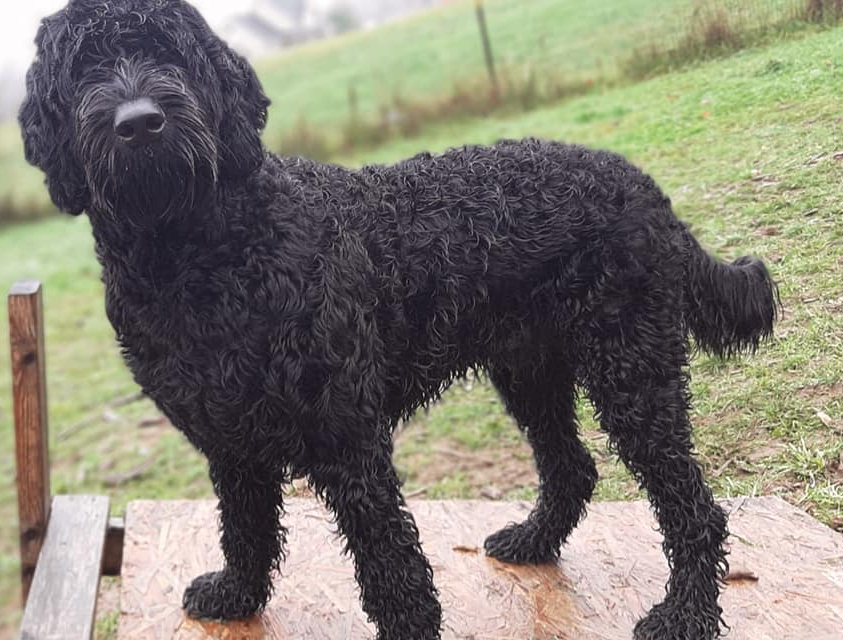 "I think you are asking about the advanced foundations course, so will let you know it was great. Having developed a good understanding the key role my behavior and discipline plays in teaching and reinforcing behavior, I find demonstrations AND verbal discussion of key elements of training action is key. Course was a good balance of both. And! last but not least, thank you for investing in such a terrific training facility so ideally suited to dogs and Covid!"

—Maggie
Seamus | Winter 2021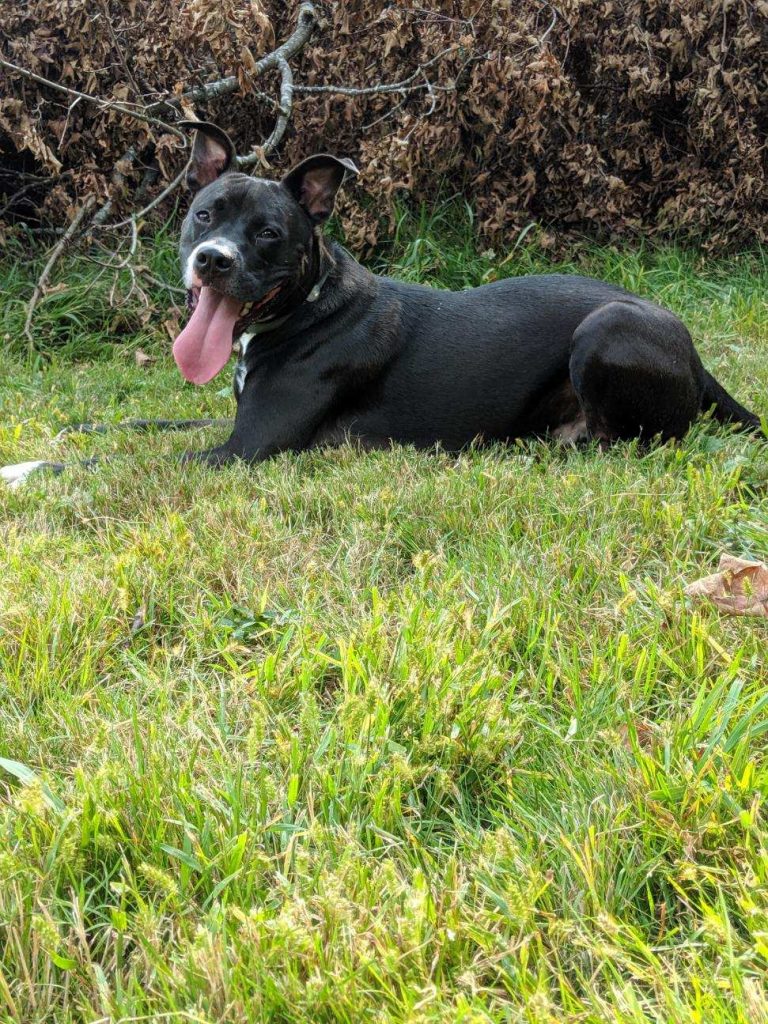 "I was pretty happy with Seamus's work last night...in spite of trying to avoid training sometimes, he's smart and learns pretty quickly.I also want to comment on your teaching style...I've told you before what I like about how you teach. What really struck me last night was you quickly recognize and give us the opportunity for success. When I was to have Seamus sit and I walk around him, you had me stop at a point where you recognized we had worked on it...and were successful at that point....any further, we might have failed. Thank you for helping us feel successful...that is the mark of a great teacher."

—Ginny
Floki | Winter 2021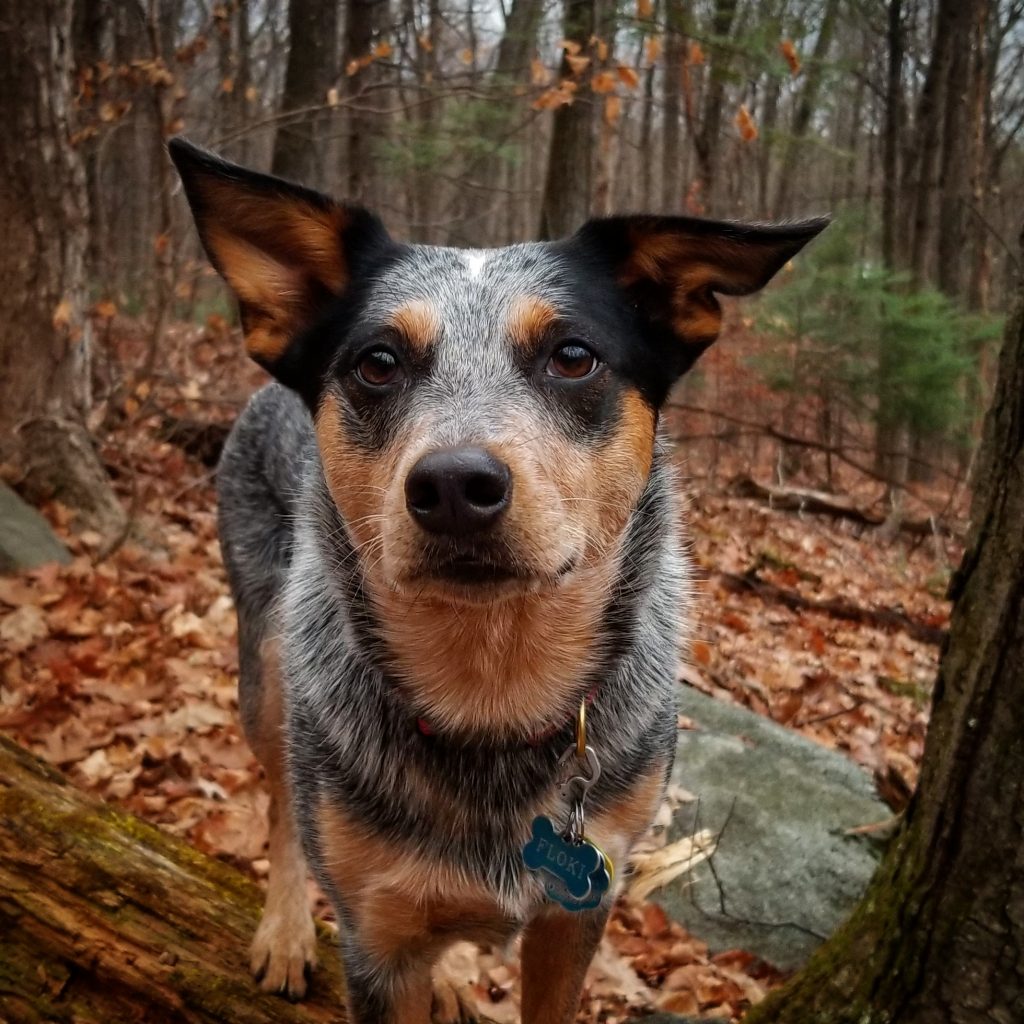 "Floki has been making good progress! She no longer chases anyone down the stairs and instead waits patiently for her food scatter. Her down stays have been getting better and we have been working on place (we have a new raised cot for it and everything!) Her leave it is getting stronger and she overall seems to be much more content. And I dont really hear any complaints about her now. She also loves eating out of her topples!"
Freya | Winter 2021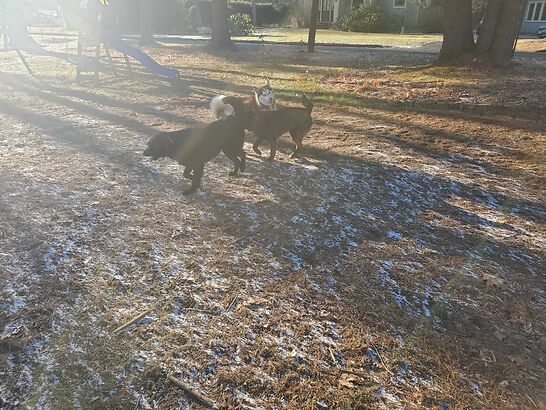 "They are doing pretty good. I finally have Freya scheduled to be spayed and I am sure that will help even more. They are like teenagers who think that they are full grown but then remember Mom still knows best lol. They still have spats occasionally but they also lick each others faces more and more. I can't thank you enough!"

*UPDATE*

"Things went from good with the girls to AMAZING this past month. I am so happy to tell you that the occasional lick on the face has upgraded to full cuddling for all 3 girls. Freya and Ash who previously fought the most now sleep paw to paw or even on top of each other. They are all so affectionate with each other and talkative. It is so much fun to hear them with their husky noises. I can't thank you enough!"

—Rebecca
Fred | Winter 2020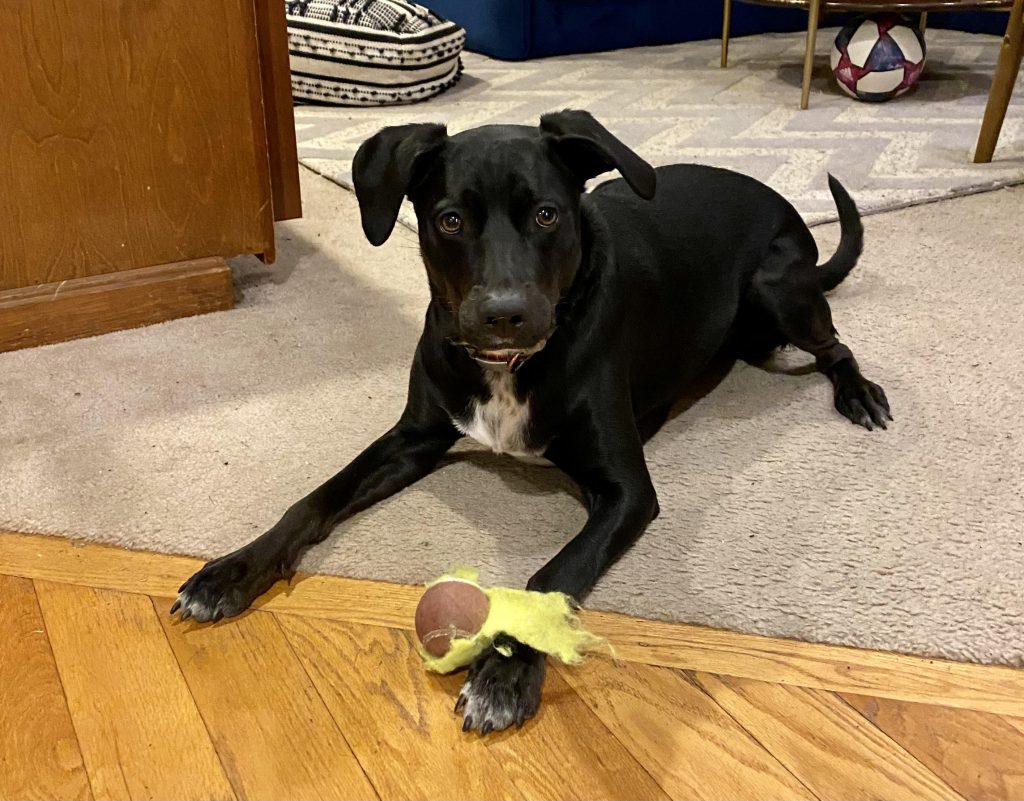 "Thanks for reaching out. Fred has been doing a lot better since we've been more aware of his issue, so thank you. We have a walker come and walk him while we are working/schooling on weekdays, and that seems to help a lot. (He seems to really become more anxious when we aren't able to play with him as much, so the visits break up his day nicely and he loves his walker.) We have done the things you suggested, and together everything seems to be helping. He still gets very nervous about things sometimes, but he has not seemed at all aggressive and people have noticed that he is generally calmer."

—Jen
Oreo | Winter 2020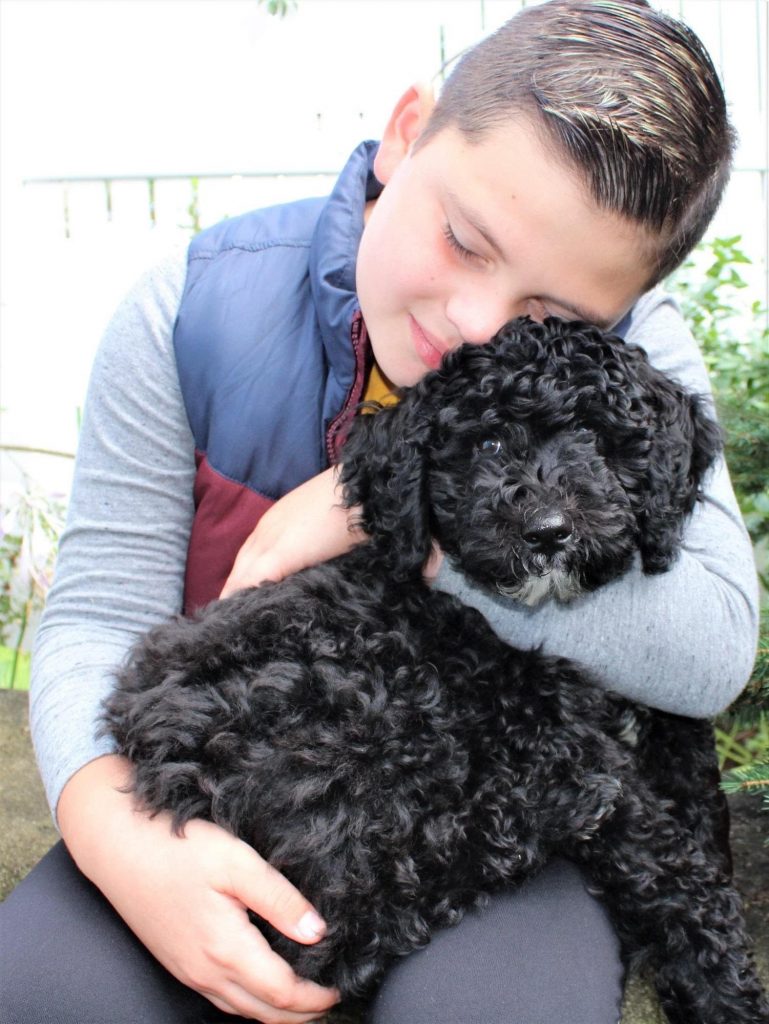 "My consultation with Sam was incredibly helpful! Not only did I receive a wealth of information regarding dog psychology, I was also able to learn subtle behaviors to notice. Sam explained in detail how to implement practical strategies and also modeled the correct way to do them. I left the session with clear next steps going forward. Afterwards, I noticed an immediate change in my dog's behavior and I am confident that my puppy will be successful"

—Gabrielle
Finn | Fall 2020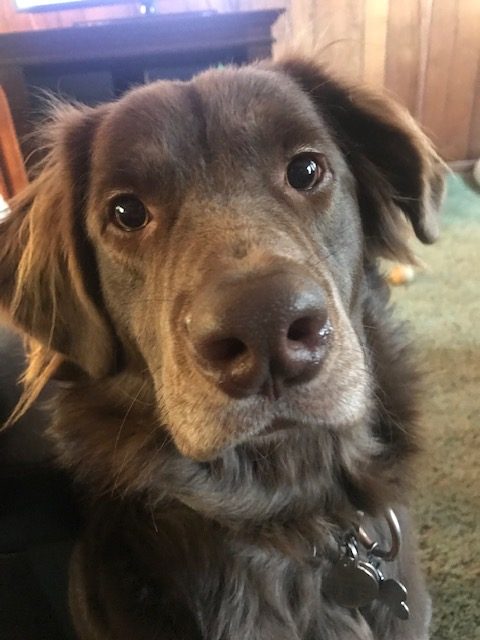 Thanks for reaching out. We have been following your instructions, and are also half way through the Foundations class with Connor. Finn is becoming a more calm and respectful dog. He seems more confident in most situations (fast moving or loud cars still cause him to move away or pause). We are practicing Look at That, and it is working when we pass other dogs on our walks.

Finn has really endeared himself to us, and is such a love. We are so happy that PBC is helping us to understand and work with Finn.

—Laurie Fenton
Best in the area! | Fall 2019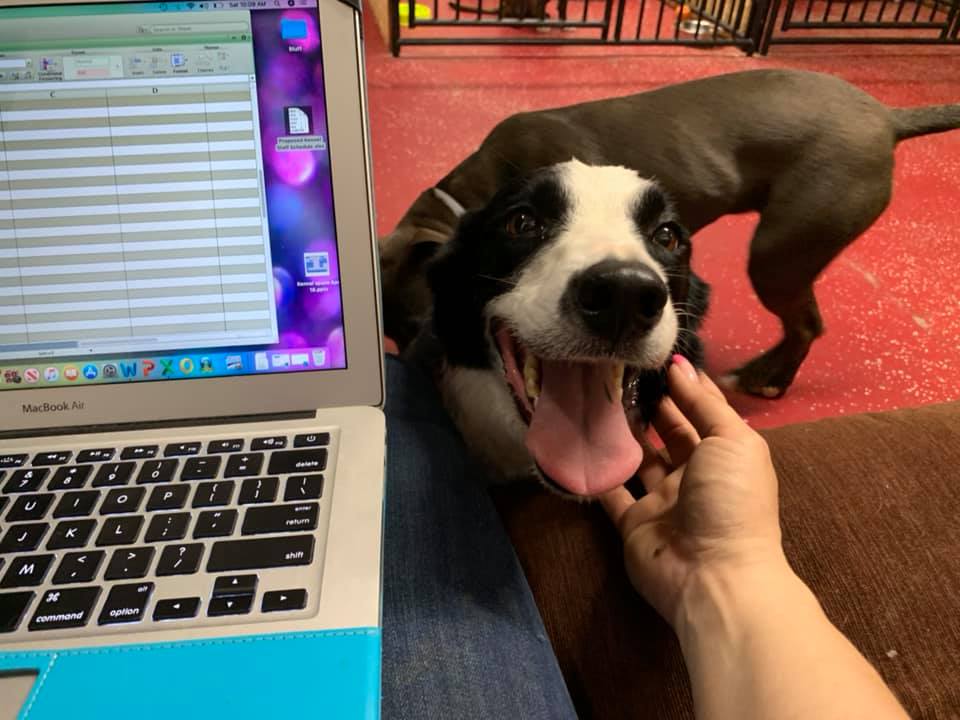 I truly thought my Brie was a lost cause, but Elise has shown me ways to manage her behavior and with her guidance Brie is so much better! I have also found a boarding facility that I actually trust. Brie is a high anxiety dog and Elise knows just how to handle her that I have no fear leaving Brie in her care.

—-Erica
Nora | Fall 2019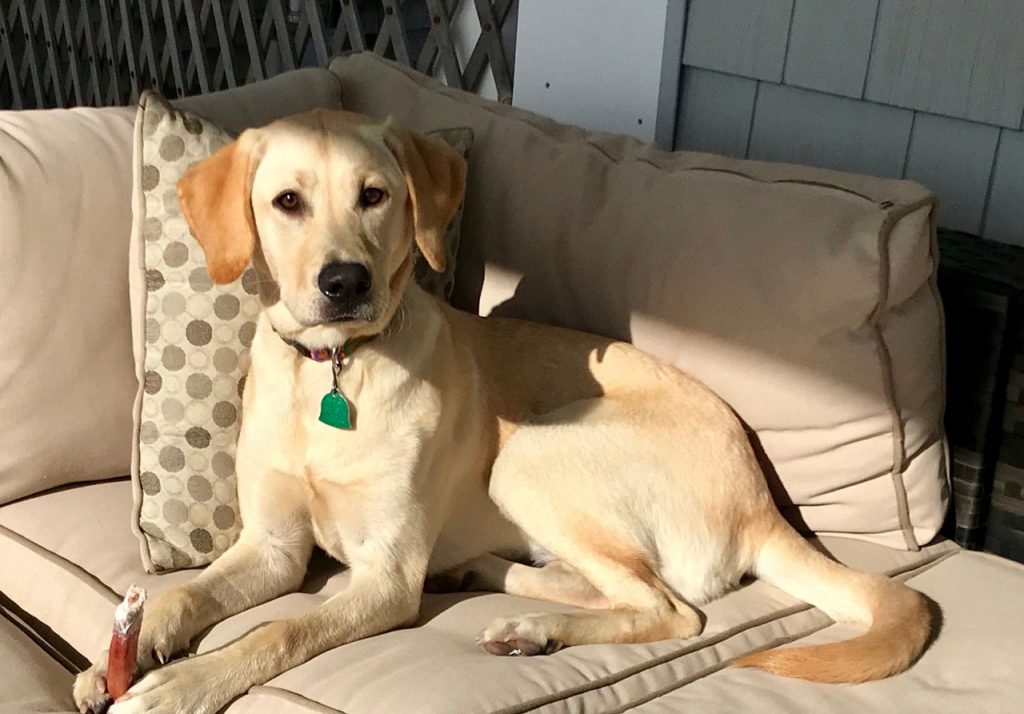 Okay, I have to tell you...I have wanted to email you since you left! This is so not our dog!!! My husband came home convinced I traded her in!!!! My god Connor you would honestly probably not believe she has not bit us since you came...that's >24h...we LOVE OUR DOG, WE ARE AMAZED...CAN'T BE TRUE.... we didn't think that was possible with Nora or at least though it would take sooooo many weeks. We realize we have a lot of ongoing work to do and...Yeah this using her brains stuff I feel like we failed her, wish we knew it sooner, but I am so confident it came when I realized how quickly she could absorb it. THANK YOU!!!!!!

We definitely are so appreciative, words would never convey, we will plan some more with you once we can sit down together and plan. But you don't know how much you made us be able to enjoy our dog already which is mind blowing...she's a smart dog, but holy cr**.!!!! She's laying down for >10min, sitting all the time...most importantly....SHE'S NOT BITING!!!!! OMG we can love her without hesitation!!

—Jennifer
Boarding Lucy Gooses | Winter 2019
I can recommend PBC Boarding and training. Connor worked with Lucy for awhile as a puppy and his patience, kindness and advice can not be matched. Lucy has also spent time at PBC boarding while we were on vacation, and the area and staff can not be matched. Bethany greeted Lucy (and I) , and Lucy took to her right away. It was great to see the videos of her running outside with the other dogs and getting one on one time.

I can not recommend PBC enough for all of the expertise and compassion
It is our go to place for Lucy.

Note the picture , she was very tired when she got home.

—Terry
Puppy Finn and his work with Connor | Winter 2019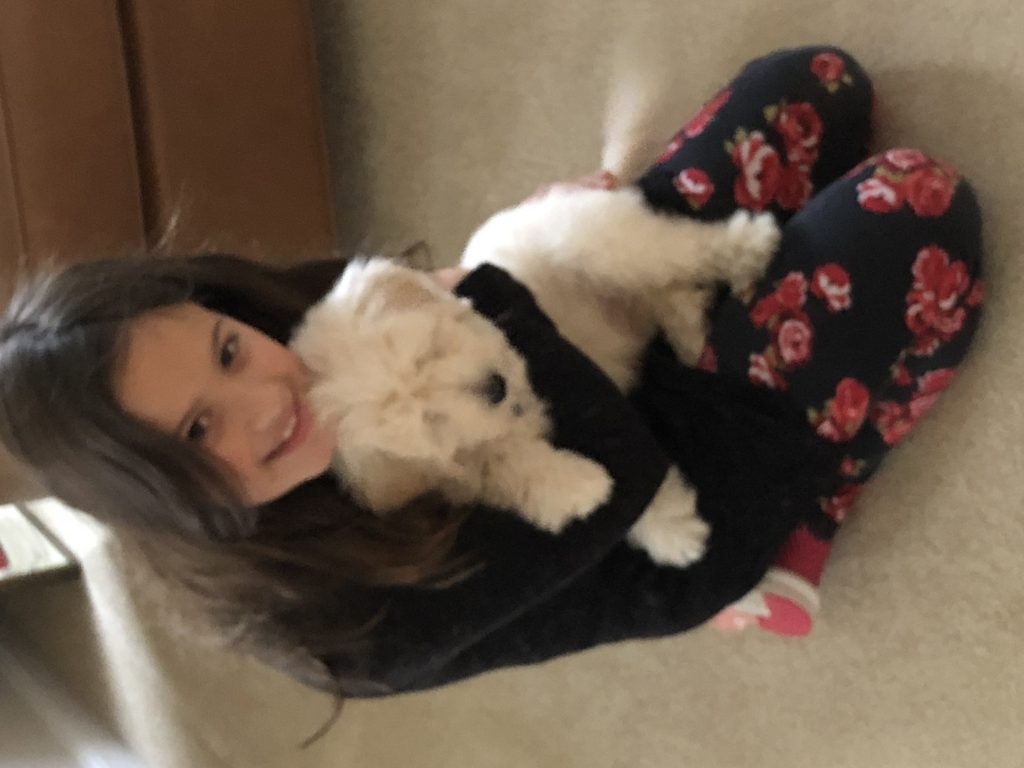 Our family of 6 including our new pup Finn (4 1/2-month-old Goldendoodle) had the pleasure of working with Connor for both group puppy classes and an in-home consultation recently. Though we are a work in progress, Connor was able to quickly hone in on some immediate remedies needed to make life with a puppy more manageable. We are looking forward to continuing our training so that we can further our knowledge as pet owners and have the entire family age 9 on up be able to manage and enjoy our time with Finn. Thank you!!!

—Kelly & Finn
Daycare - It's Great! | Winter 2019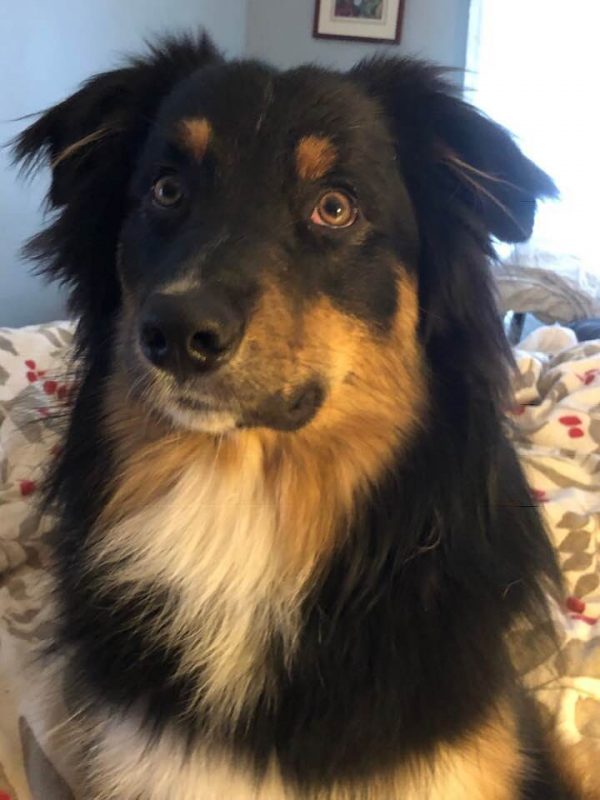 I leave my high drive Aussie with them and he loves it, and I love the videos of Flynn having fun while I'm at work. I've noticed his energy is much more manageable.

—Peggy
Boarding a Nervous Nellie | Summer 2018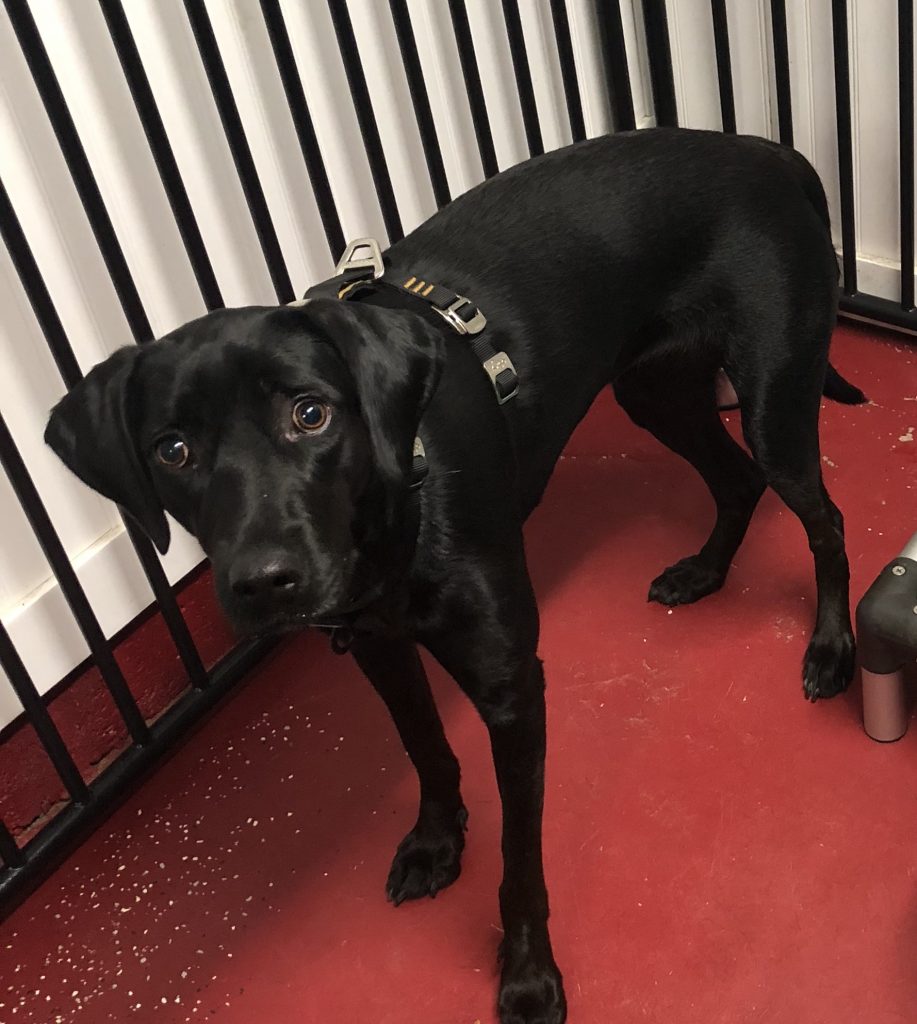 Thank you for taking great care of Bailey. I know that some extra patience and TLC was required for her and we thank you for everything you did to make her as comfortable as possible...including making her risotto! We also appreciated the updates via Facebook and email. We would definitely recommend your services, both the consulting and boarding.

—Bailey's Mom
Ace learns to be a good big brother | Spring 2018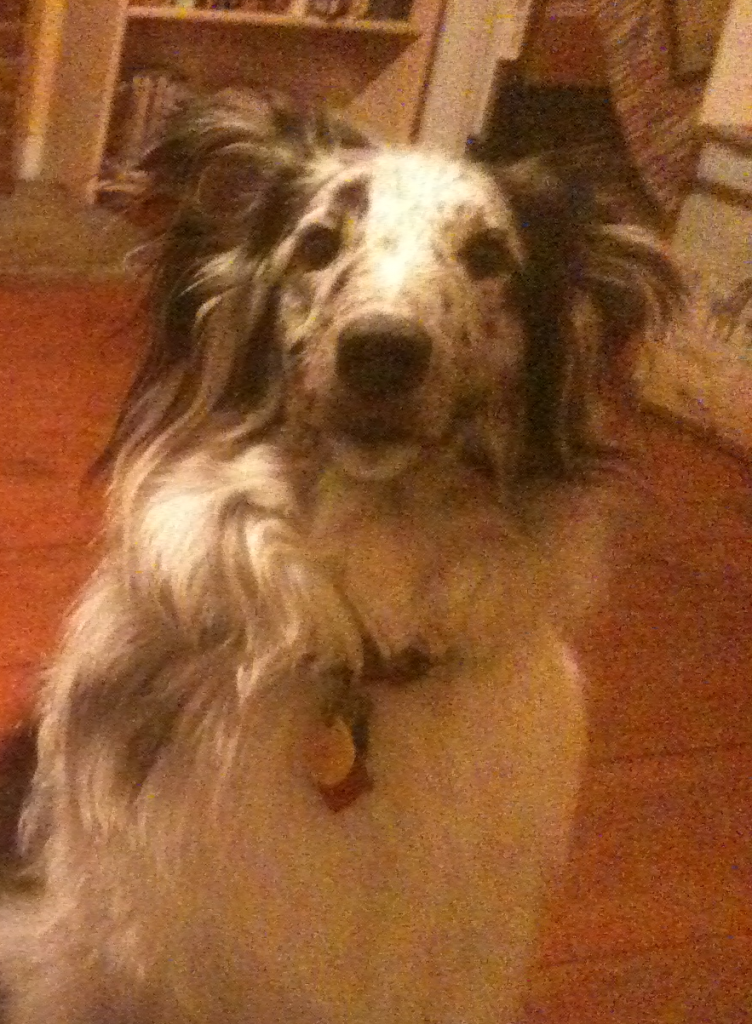 We love our dog Ace, but he is a very energetic and sensitive dog and I was very worried about how he would interact with our growing baby Charlie. Elise was great at helping us understand that Ace's sensitivity was due to his lack of socialization as a puppy and not a personality trait. Acknowledging this makes it possible to condition Ace, teaching him to be more tolerant. Doing this along with training him has helped him to be focused. Teaching him that backing away and going to his safe space is rewarded makes him feel safer and allows him to be part of the family. Working on these skills has also resulted in making him less reactive on leash towards other dogs, more relaxed and overall more secure and affectionate towards all of us. The whole dynamic of our household has changed and when Charlie toddles around the house, Ace is eager for a training session and no longer afraid. We are truly grateful, I was previously considering re-homing Ace, but with the changes we have made I cannot imagine doing that. He is becoming a wonderful family dog and a good big brother. We have only been practicing these techniques for a couple weeks and have immediately seen a big change. Behaviors that we are training for are starting to happen automatically and I think with time and continued training this will happen more and more. We have realistic goals and know that Charlie will never be able to climb on Ace, but we are so thankful that Ace and Charlie can both feel safe in their home, be friends, and have supervised interaction that is very positive for both of them. We think a great foundation is being laid and once Charlie is old enough to throw a tennis ball, we think they will be the best of friends.
Please, Mother May I? | Summer 2018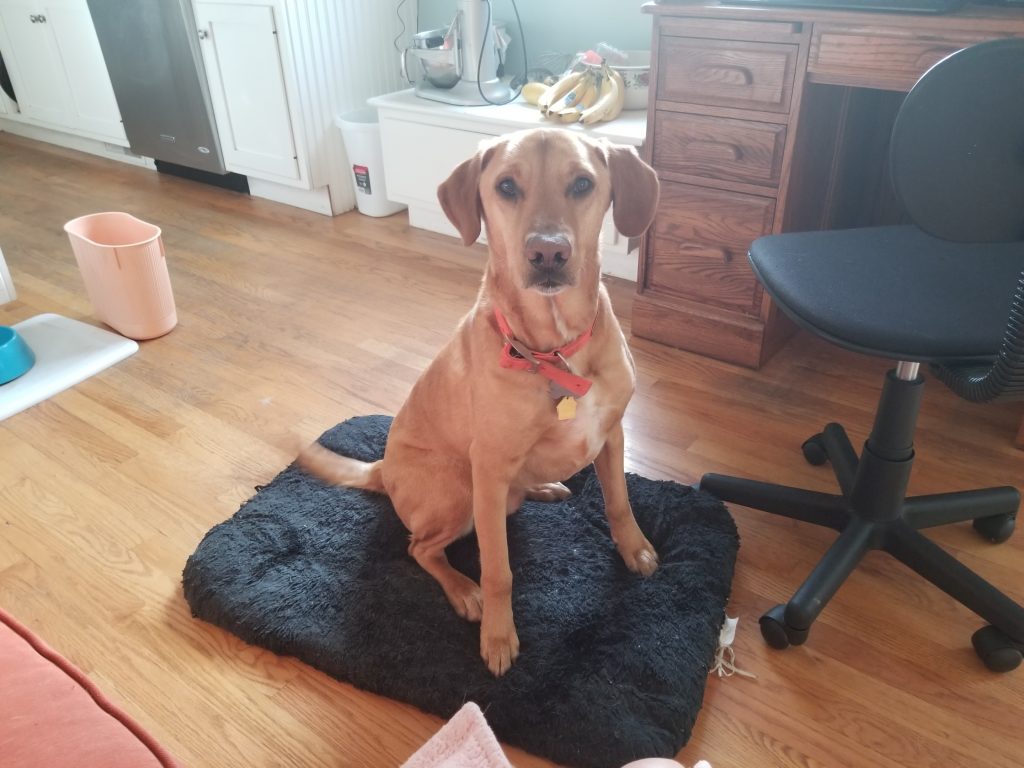 Conner of Pet Behavior Consulting is friendly, professional and catches on really fast to the difficulties at hand. I was impressed by his deep and sophisticated knowledge of behaviorism and his understanding of the dynamics of the human/animal interaction. Most animal problems stem from what the human is doing or not doing. Connor trained me well!!! He is clear, reliable, persistent and easy to learn from. What I particularly liked was when it was clear I was doing some unhelpful or unskillful things with Max, I did not feel judged or shamed.

We started seeing results almost immediately which has been so encouraging and satisfying.

Max was becoming very difficult to walk and would pull on the lease and become generally uncooperative, wanting to sniff every five minutes. Our walks had become stressful and far from enjoyable. Now Max is saying "please Mother may I?" before he goes to sniff, pulling less on the leash and responding to all of the drills. We have only had two lessons so far! But most of all the trainings have been FUN and incredibly rewarding. I was very bonded to Max in the beginning but we are now almost inseparable. The investment of time and money has been more than worth it.
I cannot say enough good things about Connor and his methods.

—Amanda
Feeling relieved | Fall 2017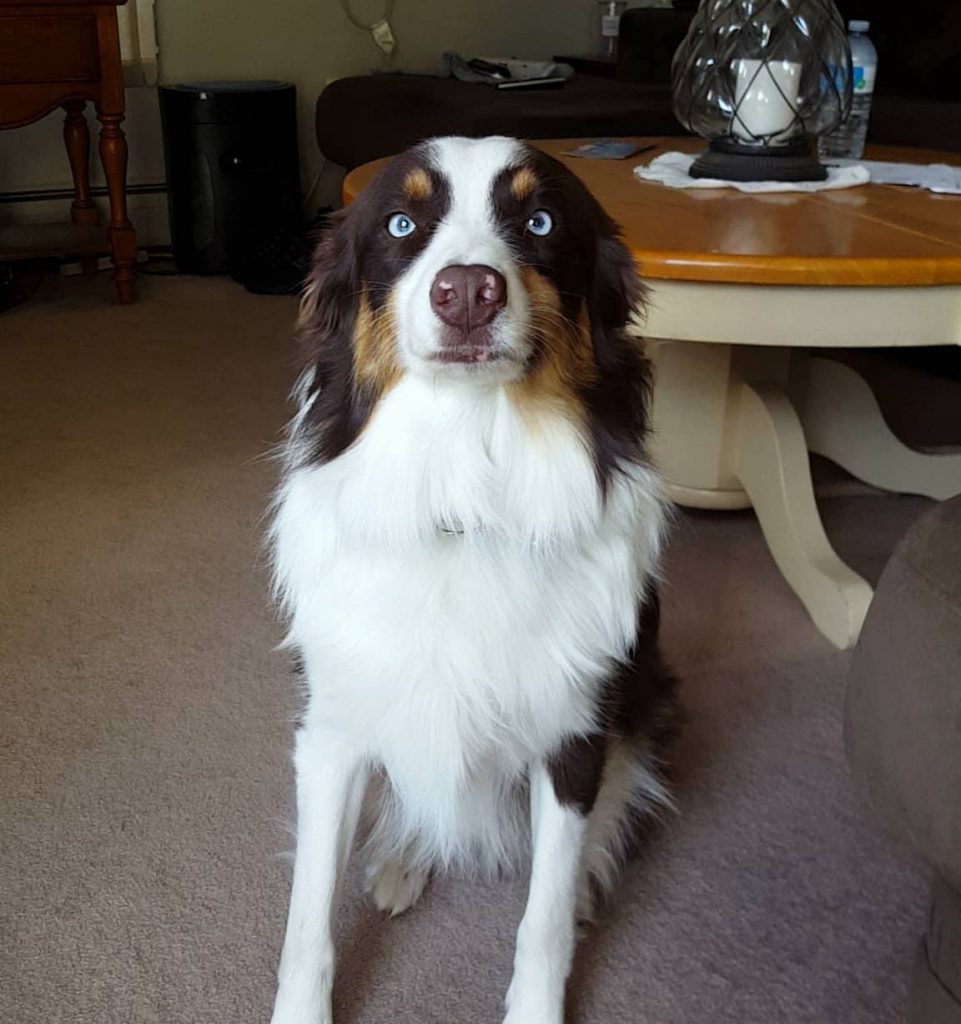 I had my first consultation with Connor this weekend. It is a relief to me that what I'm experiencing with my baby pup is workable and that Elise and Connor are going to be there as a support system to give me the reassurance that I need to make the best choices on how to deal with touchy situations. I'm looking forward to having some fun and learning a lot. Thank you Connor, you are very knowledgeable and put me at ease with my situation.

—Lisa B. & Moxie
Success introducing new puppy to household | Spring 2017
Elise gave us a thorough consultation on introducing a new puppy to our older, cranky, reactive dog who we worried might never accept another canine, and we have succeeded with flying colors! Our 10-year-old corgi/border collie mix used to beat up our former dog fairly regularly despite also liking him a lot at other times. Talk about a complicated relationship. So before we brought home our new dog, Elise walked us through careful steps, customizing the approach to our house, our lifestyle, and our hopes, even recommending equipment to help ensure we had what we needed when the new pup arrived. It took great patience to follow all of her instructions - keeping the dogs separated almost entirely for over two months, and then easing into introductions with lots of positive reinforcement when things went well and quick separations when they didn't, over and over, slowly and carefully. I now swear by her methods! Our older girl now adores her little brother! They play, wrestle, eat next to each other, walk nicely and even enjoy snacks together on the dog bed. Something we never dreamed could happen is now reality.

—Anne Pinkerton
Elise is awesome | Summer 2016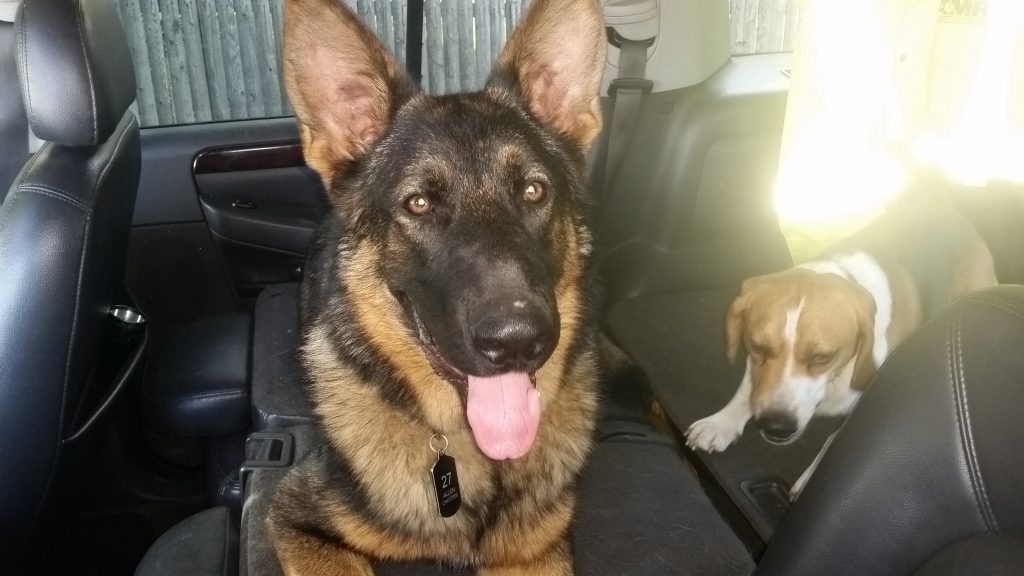 Was such a wonderful 2 hours especially when I thought I knew everything about a dog Elise is very knowledgeable very professional has answers to all your questions couldn't be more happy with the results and information I got out of my meeting with her. Elise is very personable very patient very professional and if you are having any issue with your pets she is the person to speak to I actually am going to further my training with my dog with her with private lessons I couldn't have been more happy with her and her service.

—Jason Nelson
Luna & Ozzie Kitties | Spring 2016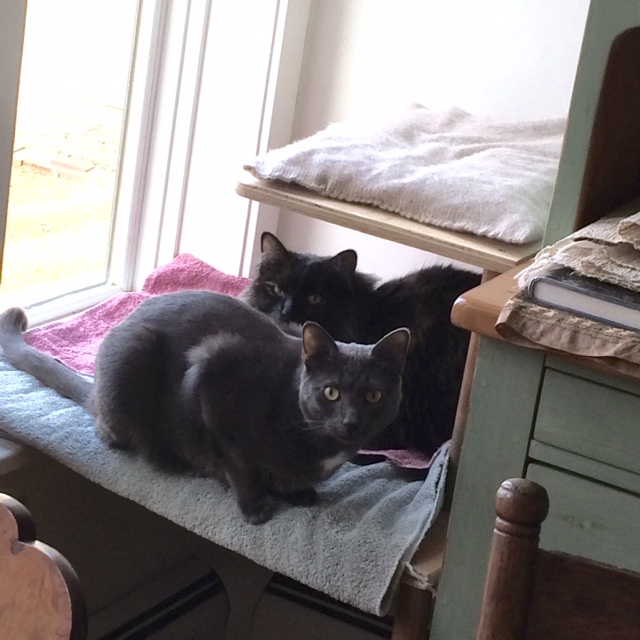 I would recommend Elise Gouge with no reservations. She has been a tremendous help with me with my 2 cats, who she first worked with when they were under a year. They are now 3 and had gotten into very bad habits of constantly being on kitchen counters. Elise worked with me on retraining them to not be so food focused, to provide other forms of amusement, and to just redirect them. She is amazing to watch training a cat to sit on a mat…its a process that takes a few sessions but Elise is incredibly tuned in to the cats behavior that tells her whether she or he is getting the message or not. So the learning is very evident to me, the owner, and exciting to watch. Elise has been a huge help to me, and I highly recommend her. If she is this good with cats I can only imagine how she is with dogs!
Isaac Fall 2015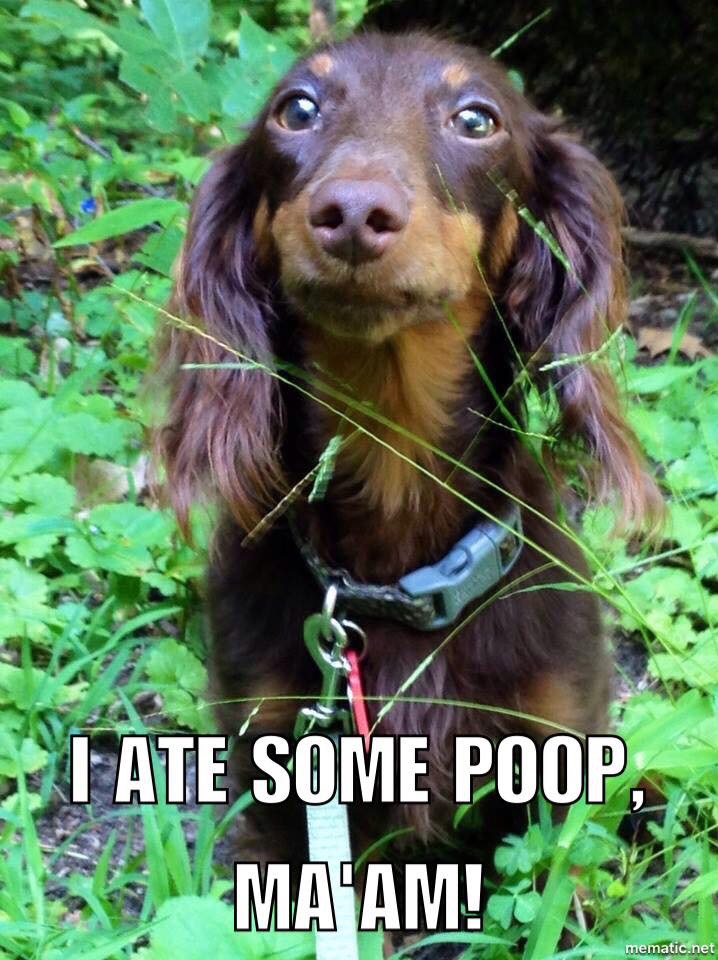 We hired Elise to help us with Isaac, our dachshund puppy. Isaac came to us somewhat unsocialized and fearful; this resulted in inappropriate indoor and outdoor barking at everything from the sound of a mug being set down to the sight of the fire hydrant across the street. Puppies are tough, and we often felt overwhelmed. But Elise helped us get Isaac desensitized to indoor noises and to outdoor distractions and taught us to teach him how to walk nicely on a leash. Thanks to her, Isaac can also do an amazing "leave it."

Elise is calm, clear, and professional yet warm. She was a welcome presence when we felt over our heads with and demoralized by our 9-pound "problem." He doesn't feel like a problem any more, and we owe Elise many thanks. Isaac still has things he needs to work on, but we know he can do it--and we're happy to know that Elise is there should we need her!
Remy the Pig! Fall 2016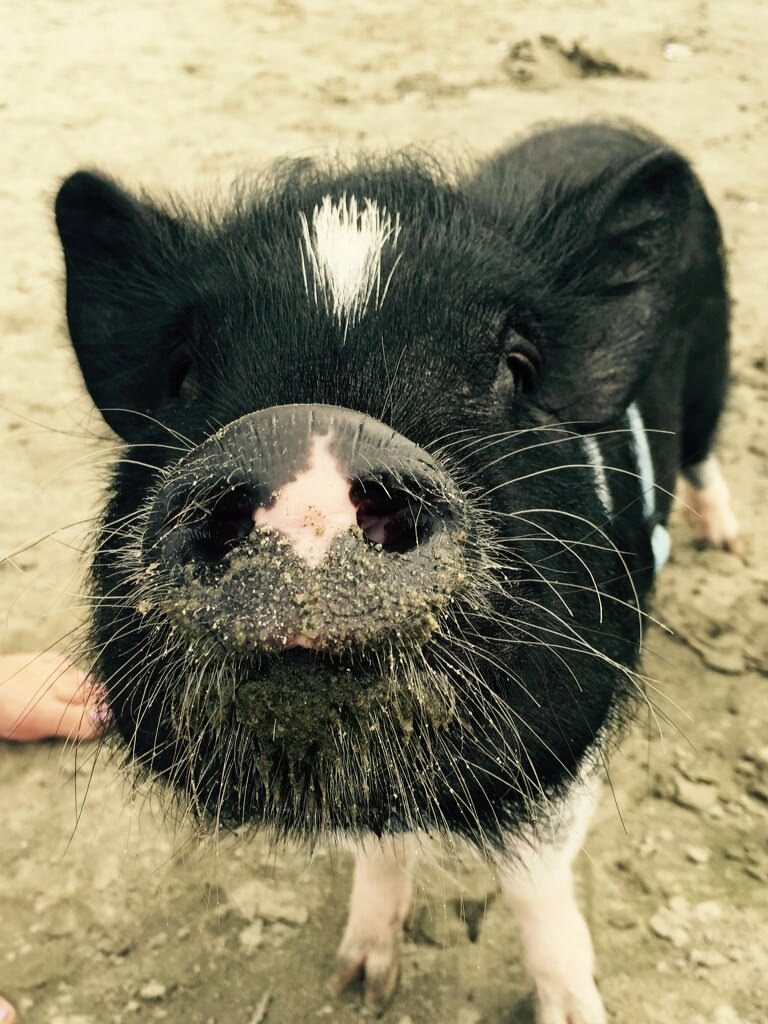 Since working with Elise, we have seen a vast improvement in our pig's aggressive behavior. The techniques she taught us have all but eliminated his aggression during mealtime – Remy now waits patiently for his meals. His aggressive behavior toward others has also improved. My son received the brunt of Remy's attacks several times a day. Guests were constantly bullied by Remy. With Elise's guidance, aggression toward my son has all but stopped; when Remy has an outburst, my son now knows how to manage with confidence – that takes the wind out of Remy's sails! Now that we are utilizing Elise's techniques with guests, we can stop aggressive behavior before it starts. If his behavior does escalate, we know how to manage it.  Improving Remy's bad behavior is an on-going family effort, and a lot of hard work, but with Elise's expertise, information and techniques, we feel confident managing these behaviors and are now able to enjoy the lovable and fun sides to Remy. Thanks so, so much, Elise.
Chelsea Spring 2016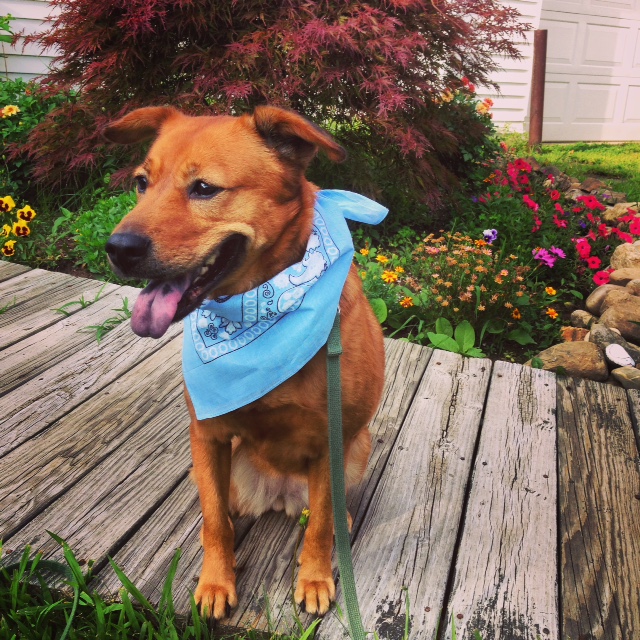 We adopted Chelsea from a shelter when she was around two years old, and it quickly became apparent that she had some serious behavioral issues. It was devastating to think that we might not be able to keep Chelsea. Fortunately, we found Elise, who was very reassuring and confident that we could deal with all Chelsea's issues.

I've learned how to read Chelsea better, so I can anticipate problems and get ahead of them. We've helped Chelsea learn how to calm herself down when something gets her upset. We've learned lots of ways to keep Chelsea engaged in good behaviors, and to build the skills we want to encourage. We have been especially concerned about having Chelsea around new people, and Elise has taught us how to introduce her to people, and safely work towards her being more comfortable with them.

It can be incredibly stressful having a reactive dog, and Elise has been an excellent resource. I feel like I'm closer to Chelsea, and I understand her so much better. It's been a very rewarding experience working with Elise, and I would strongly encourage anyone struggling with a reactive dog to get in touch.
George, Winter 2016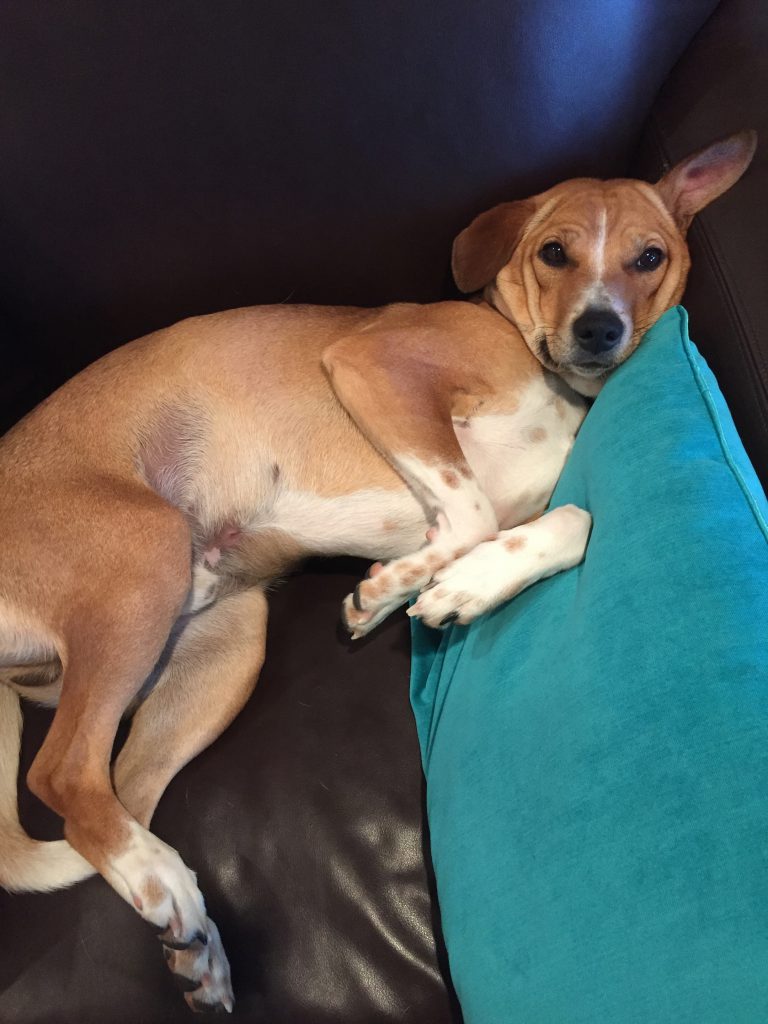 Last summer, our daughter brought home a street puppy from Sri Lanka.  We had a difficult time integrating George into the fabric of our family, due to his severe food aggression issues and bullying of our 9-year-old westie.  Elise was able to explain to me what was going on inside of George's head;  the underlying reasons for his physical aggression and his attitude towards food. She did this in a way that was easy for me to understand and process, making correlations to human situations that really brought home exactly what we are dealing with. I am happy to say that we (and George!) are much happier now that we have been given the tools to turn a difficult living situation into a much more harmonious one.  I cannot thank you enough, Elise, for helping us to open our eyes and our hearts to our newest lifelong family member!
Maddie, Spring 2016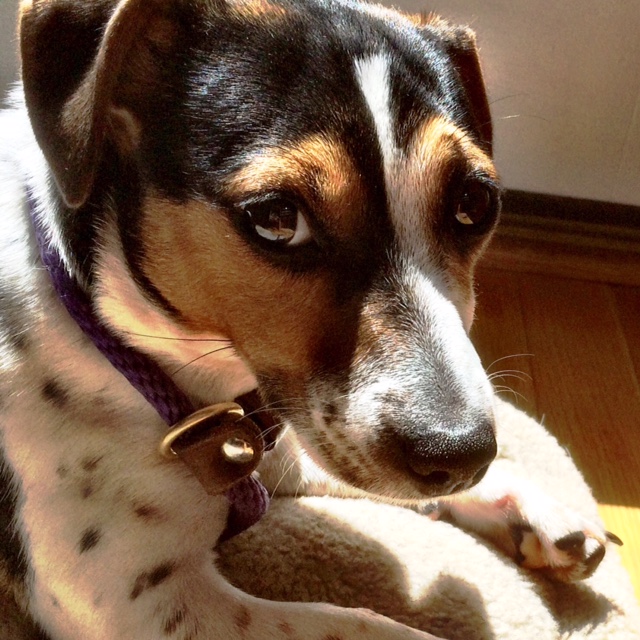 I was at the end of my rope with a 6 month old puppy that wasn't house trained. It was either going to work with Elise or I might have considered finding a new home for her. The good news is that after 10 days with Elise I brought home a puppy that was happy being in a crate for long periods of time and who no longer has accidents in the house!! Thank you, Elise!!!
Desi, Summer 2011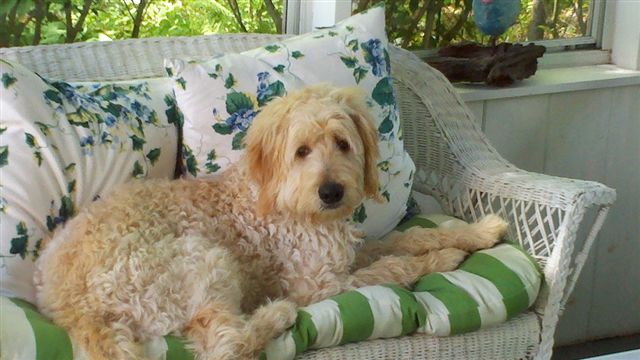 Our wonderfully exuberant 10 month old Goldendoodle was quickly becoming too much to handle. Physically strong, with boundless energy, Desi was at risk of injuring one of us or himself off leash. Elise and her team worked with him for 2 weeks in her Board and Train program and he returned to us a changed pup. So much calmer and willing to listen. Now it's up to us to continue the training, but we all have a very strong foundation, based on positive reinforcement. We've had great dogs our entire lives, but never owned a dog as demanding as Desi. With Elise's help, he learned self control and how to function within a family. His sweet nature is now what we experience first, rather than his obnoxious behavior. Elise was the answer to a challenging prayer!
Bella, Winter 2016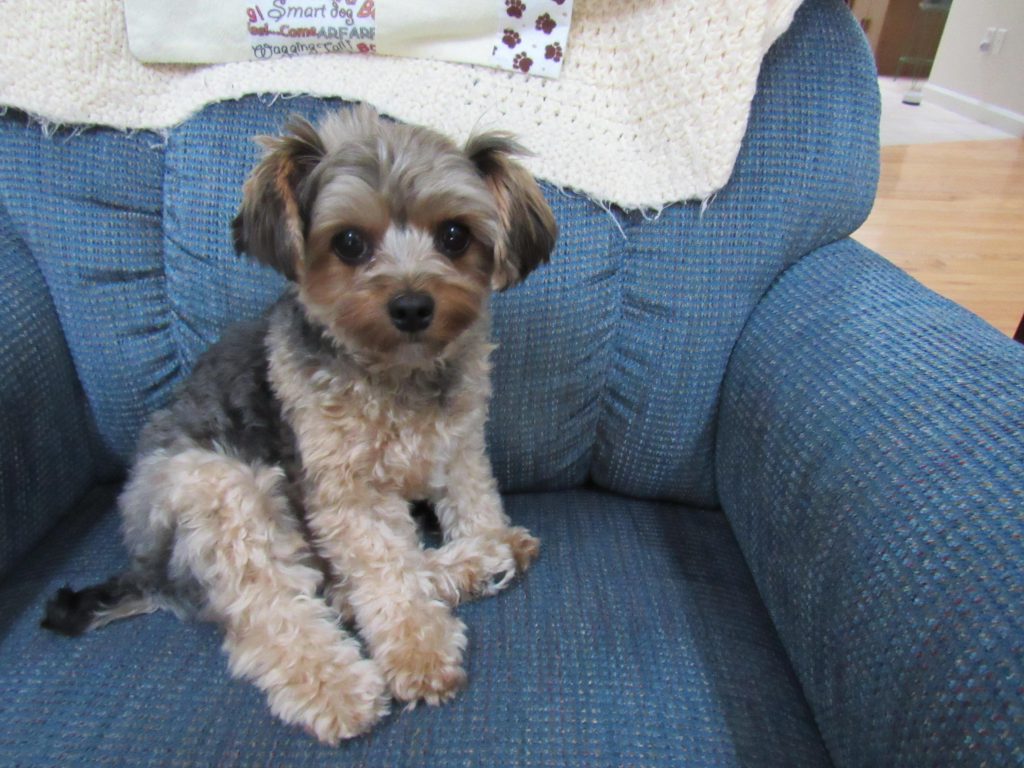 Bella and I finished our training with [assistant trainer] Connor this week and I wanted to share a few things with you which I listed below.

Connor was a wonderful trainer.  Not only is he good at his job, but he's very respectful, polite, friendly, has a calming quality about him and a pleasure to be around.  By the end of the sessions Bella loved him ... not just because he gave her treats.   He understands dog behavior so well, and that's something I've never seen with my family or friends who  had dogs all their lives.  You have a great employee in Connor and if I can do half as good a job as he did I will be pleased.

—Gail
Rasputin and Rogue, Fall 2015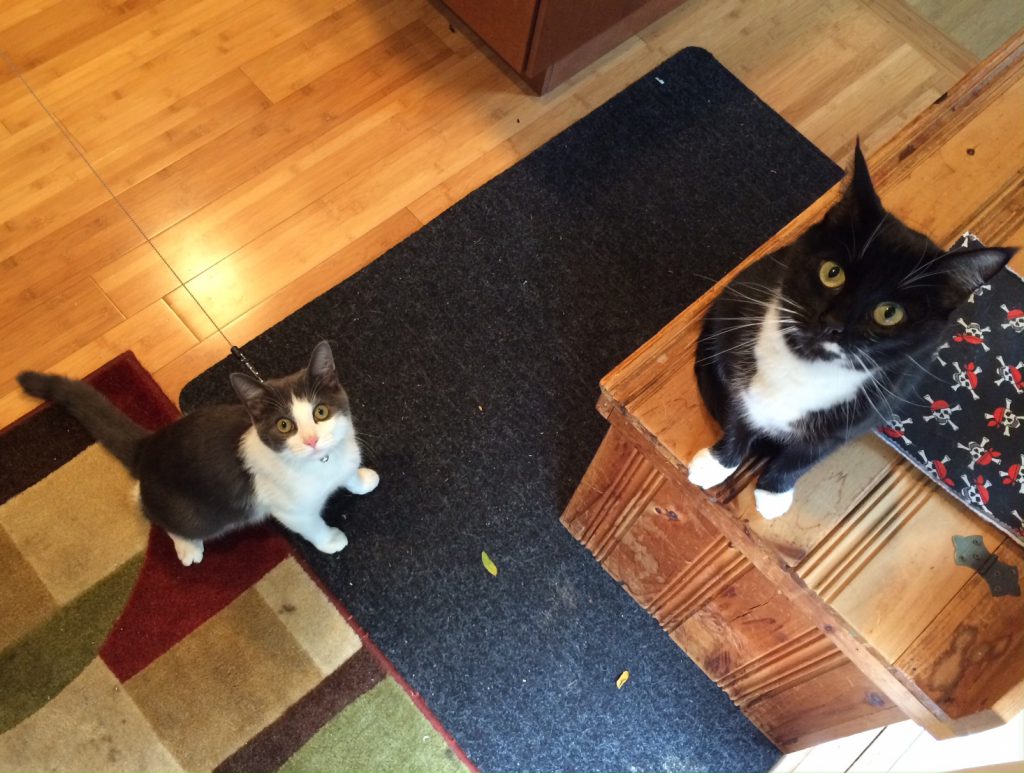 Thank you again for coming out to help us. We are off to a nice and easy start. Right when you left, we removed his calming collar and washed his bell collar. We went to Job Lot and got an "under the bed" container for his new litter box. I also got a small day planner that we'll keep in his room and use to write down observations, log his litter box habits, and record when we do specific activities. He had an hour of "harness time" yesterday and we'll do that for a few days before we add in the leash. This morning we started with a homemade PVC feeder and he seemed to enjoy it! It took 10 minutes for him to finish his meal. He was totally engaged and I loved watching him figure it out. That's all we're going to do for now, because as you said, we don't want to change too much right away.

One huge thing you have given us is peace of mind. And even though we understand that he may have issues down the road and we'll crosses those bridges when we get to them, where he is right now... he's got it made! It would be great to have two normal cats and not have to worry about anything (as we did before), but this entire experience will help us become better pet parents, and me to become a better [veterinary] technician.

Thank you again!!!
Riley & Madison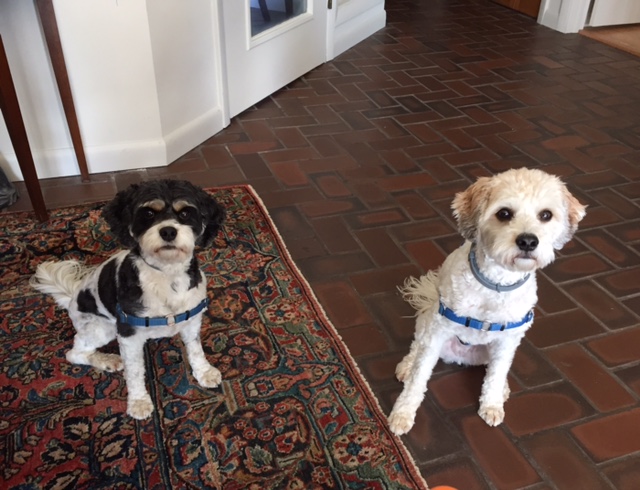 Just wanted to let you know the fruits of your expert labor: with the insights you've shared and the training practices we've implemented, the dogs are MUCH better. It is easier to walk them (as long as we avoid certain dogs) and they seem a lot happier. They now play together off and on all day. Riley is calmer and we know to separate him from Madison so she doesn't bully him when SHE is anxious.
So thank you! Your work has helped us to enjoy our dogs again. And made their lives better too!
Belle, 2015
I did a three week intensive day training package with Belle to work on leash-walking and redirected aggression towards her owner. Belle won my heart and, through our training, is proving to be an amazing companion to her owner as well!

Hey Elise!

Belle is doing really well. Its hard to say exactly what it is that's changed, but she in general has been a lot less stressed. My family keeps saying she's so much better too. I haven't had any issues with her on walks! Like, at all! And usually if I'm home for long periods of time she will try and get my attention by pulling on my pant legs and getting a smidge aggressive... but I either redirect her or give her a brief time-out for five minutes and usually when I open the door she is sitting right there waiting for me all chill. She also doesn't try and play or chew on me at bedtime anymore, which was super annoying.

Learning the meaning behind her behavior and altering my reactions to it has been the most amazing help. We communicate better because of it. She is still a little imp and will eat random stuff (ordering tv remotes in bulk now) gah! But that's just from time to time when I let my guard down.

Thanks for everything they seem like tiny changes I made... but they made the world of difference!
Buddy, Summer 2015
I just wanted to let you know what an awesome job Connor has done with Buddy! We are so amazed at Buddy's progress. As you know, we have had several experiences with dog training in the past but this by far has been the best! Not only has Buddy learned a lot in the last two weeks but we have too... and it's been fun!

I'm also writing to let you know that we want to extend our training package as we are interested in having Connor work with Buddy on leash training/walking (so he doesn't continue to drag me down the street) along with some other advanced training.

Thanks again for everything!
Hank, Summer 2015
Wanted to let you know Hank is just getting to be a happier guy.  When I bring him to daycare ( once or twice a week) he runs behind the counter to greet the woman who helps take care of him.  When they collect to go back inside, he goes without looking back.

Haven't had much time for training him, other than clicker on runs in the woods, and cars going by.  I have started to click him when we walk by neighbor's house when their young children are out.  If he looks at them, I click and reward him.  One little boy was chatting with me-he was in his yard, and I was on the road-and Hank just lay down and relaxed.
Bella, Summer 2014
Bella is a young Beagle I worked with in Westfield. She was referred to me for resource guarding. When I first met with her owners, Connie and Chuck, they were frightened of her as she had literally charged people who went near something she wanted. We did a basic package of lessons and I just received this update (Spring 2015).

Hi Elise,

I think of you all the time. Bella is not perfect (even tho I think so) but you helped us so much to turn her into a sweet loving dog.

She still loves paper and my flip flops which I wear in the house, but her tail wags all the time and she is so smart she remembers what she is supposed to do. I can even talk her into giving certain things up. She is still a bit timid around strangers but she loves our friends and we just love her to death. She is 3 already. Doesn't seem possible. She also gets so excited to go hunting which makes Chuck happy. Thanks so much! I am so glad you were her trainer and she still does many things she learned from habit. Wanted you to see how cute she is.
Milo and Jazmine, Fall 2014
We've wanted to send you an update on Milo and Jaz for a while, but as you know life gets the best of us sometimes. We'll go back to the beginning making it as short as possible.  As you know, you were our second behaviorist recommended as a last resort to help with our dog Milo.  Our first behaviorist worked with Milo when he turned one.  He was fearful, anxious, and guarding.  He lunged and barked at cars, bikes, people, dogs, and anything that moved.  With our first behaviorist, we got him to ignore cars and bikes, and he is able to meet people.  However, we continued to have trouble with Milo's behavior guarding and bulling our other dog, Jazmine.

We started working with you when Milo turned three years old.  You not only helped us with Milo, but also helped us with Jaz.  You gave us things to do immediately that began to manage his behavior and give us a break from being constantly on guard.  Each week you showed us ways to teach Milo alternate behaviors, helped Jaz increase her confidence and taught us how to respond to them.

Since our last meeting in October, Milo's behavior has improved a lot.  We have had a few guarding (this is my toy and you can't have it) moments, but nothing like it used to be.  Jaz rarely peeps around every corner wondering what's in store for her from Milo.  She is more relaxed bounding around the house and they play together more.  He occasionally will go in his pen on his own to lie down or chew on a toy, which makes it nice for everyone in the house.

In the end, things have progressed well.  We hope they both continue to improve.  Since "the pen or x-pen" was viewed differently by the humans in the household, we now call it "Milo's Man Cave" and have added a family photo blanket and a larger bed that he loves.

You were our last hope for Milo and if it wasn't for you we probably wouldn't have him.  Your knowledge, teaching methods, and enthusiasm are immeasurable.  Between Milo feeling better since being on thyroid meds and the things you taught us to help both our dogs, life has been much better.  We were really frustrated when we started working with you, you gave us hope and taught us to help Milo and Jaz as well as manage our situation. You are amazing!!
Amstel, Summer 2013
Kathleen's story: Kathleen started working on Amstel's (an American Staffordshire Terrier) dog-on-dog aggression problems with Elise in 2010; Amstel was over five years of age. Elise worked with us one-on-one with her own dogs, set up one-on-one's with other clients for us to work with and we also participated in her reactive classes for several years. With Elise's help, we were able to slowly manage the behavior and once again enjoy walks in the park where dogs often ran off-leash.

David's story: David experienced a change in living conditions, a change which triggered a significant change in the dogs' (two Malamutes and a Husky) behavior. He contacted Elise who came to do an assessment and offer advice for getting the babies back under control. To David's surprise, he knew most of Elise's "tricks" but in his frustration with the behavior had seem to lose sight of them. Elise is very helpful at bringing an independent, unemotional eye to frustrating, sometimes emotional (see "Kathleen's story) situations.

Fast-forward to September, 2012 when David and Kathleen begin dating. For several months, a dog sitter was hired on Saturday nights to stay with Amstel so that Kathleen and David could spend time together. It soon became apparent that this was no long-term solution. We enlisted Elise to help with the integration. Armed with her coaching, an Ex Pen, muzzles, dog gates and MANY treats, after several bloody incidents, about eight months later, this is where we are today: Happy dogs and happily married husband and wife!
Cormac, Fall 2014
Dear Elise,

Sue and I want to express our deep appreciation to you for the help you gave us. Before you trained us to train our dog, we seriously considered giving him up because of his behavioral problems. He would react badly to other dogs by going into a snapping frenzy when he encountered them. Because of his size, he would frighten people by jumping and cavorting around them.

Your individual sessions at our home with us were worth every penny we paid. You taught us how to control our ninety-two pound dog in emergencies; you showed us how to shape his behavior around the house; and, you counseled us about how to reduce his reactivity to other dogs. Of all the trainers we have encountered, you were the most knowledgeable about canine behavior, its causes and its cures.

Although we still have a long way to go, we no longer have to think about giving him up, and he has made substantial progress in dealing with other dogs and with people. Should we reach another impasse, please be sure that we will look to you to help us.

Thank you so much for your help.
Doc, Fall 2014
Just a quick note with a very-belated thank you for all of your work with Doc. He is doing so well! It has become increasingly clear over the last several months how important it was to lay that training foundation with you. For example: his household "hot spots" that were a problem before we were able to work with you remain a problem (though much less so); his "spots" that were starting to become a problem but we were able to intervene in with your tips have completely gone away. He is no longer obsessing over anything in the front of the house.

So he is calming down and so are we 🙂 Tiffany's walks remain extremely helpful and it's always nice to know she is a consistence presence in his life too. We are just so grateful that we were able to find you early on! Thanks so much for the amazing work that you do.
Jenny and Fane, February 2014
I adopted my sweet Fane in March of 2013. He was rambunctious and energetic but a pure love. Everyone told me dogs were a lot of work, but I actually had no idea what I was getting myself into when I filled out the adoption application on a whim. After two blocks of obedience classes I realized how smart he was. And my, did he want to be friends with everyone! I chalked up his activity level as puppy antics and assumed he'd outgrow it; it'd be the least of my worries and over soon.

Fast forward 8 months, I got bit. I got bit more than once and he began showing aggression towards people he didn't know. I was absolutely baffled and somewhat terrified. I was unable to make any direct correlations between his behavior and environment/situations. Being an animal rights advocate, I couldn't fathom giving him away or euthanizing him, as many people do with pets who display aggression. I researched on the internet, but all the ideas contradicted one another. I called his former obedience school and his issues were beyond their expertise. After several phone calls, I was referred to Elise of Pet Behavior Consulting. She responded to my initial email within minutes. Not only did Elise enter my home with an open mind and heart, she also showed much compassion and even could relate to my frustrations due to her own experiences once upon a time.

I've learned so much from her and she has given me so much hope. She's practically always readily available to answer any of my questions. Although our training is done and Fane has made substantial progress, I am going to schedule more lessons with her. Through her, I've learned that I need Fane as much as he needs me. I'm grateful for all we've gone through despite all the heartache and frustration. If it wasn't for Elise, I think Fane and I would just coexist, tiptoeing around each other. Elise not only showed me how to sway him out of his aggressive tendencies, she showed me how to be a real friend and guardian to Fane. Animals are complex creatures and I'm happy to continuously be learning through her suggestions. For lack of a better term, Elise is a true Godsend. Thank you so much, Elise. I don't know where we'd be without you.
Danna and Chloe
Danna took on a little foster dog that started bullying and stressing out her other dogs in the home. We did our consultation in February 2014, here is an excerpt from our communications...

Hi Elise,

I don't have any questions today :-). I just wanted to let you know that things are feeling much more manageable, thanks to you! I am so grateful to you. The crew has been enjoying the snow - my husband and I, not so much. At least some of it melted yesterday. I've been doing some obedience training with her and I am so surprised by how eager and smart she is. She's pretty consistent with sitting in front of me and waiting for me to say "up-up" before getting on my lap. Last night she came running into the section of the basement where I was sitting in a chair and looked like she was going to jump up on my lap, but she checked herself, stopped, and sat. I've added a "sit" after the "up-up" so she jumps up and nicely sits in my lap. Her recalls are excellent. She's doing well with "drop it" when we play frisbee outside and when we play fetch inside too. Yesterday we started learning "leave it," and today I was able to drop a treat onto the floor next to me (while I was sitting on the floor), and she just sat where she was, looked at it, then looked at me at which point I clicked and treated her. Tomorrow we'll start working with me standing with the treat on the floor in front of me.

Chloe was adopted in early March and Danna sent me this in conclusion:

The whole process was really exhausting for everyone in my house. At least I could put Chloe in her crate! While it was trying and tiring, I learned a lot and I am thankful that Chloe came into my life. And I am also thankful for you. You didn't make me feel like an idiot and you gave me tools I could immediately implement. And with those tools I was able to modify Chloe's behavior and see an improvement within 24 hours.
Jake, Cane Corso 2013
I started with Jake, a beautiful Cane Corso, and his owner Dana in 2012. The presenting issue was reactivity towards strangers. Jake was territorial, fearful and protective. Partway through our work, Dana told me she was pregnant with her first child! Fabulous news... and very motivating to make sure that Jake could get to a place where he would be safe with the baby and people visiting. Here's the latest news from Dana...

It's been a while.  It's a little busy around here 🙂  Kennedy's delivery was great. She's 7 months old now and a great baby.  And Jake is also an awesome dog.  At first he was nervous to be around the baby, and he still is.  He doesn't like her to get to close to her but I like it like that.  We always monitor where he is and the baby is always in our sight.  He has become more mellow since she has arrived, even with other people.  He's not protective at all.  I still take precautions when people come over, but over all he's doing great.  I think the only thing now is he probably feels left out but I'm trying to play with him a lot. Other then that, everything is good.  We still work with him when we can and we keep him on a short leash still and it makes a difference.  Thanks for all your help!
Barley, Spring 2012
Hi Elise,

I hope you're doing well. We just recently celebrated the one year anniversary of Barley's adoption! I want to thank you so very much for the difference you've made in his life and ours. With your help, he has really transformed over the last year. He used to run away from treats tossed in his direction, and now he delights us with his athletic treat-catching ability 🙂 He used to be startled and back away from any new object in the house, and now he's excited to sniff and investigate new things. I could go on and on 🙂 Probably my favorite change is that he's become a lap dog. He stretches out on our laps every evening on the couch and takes a nap 🙂

When we first adopted Barley, we didn't understand what it meant to be a "shy" dog. I'm astounded now when I look back and read what the shelter wrote about him: "He is one of the nicest dogs to come along in a long time. He's sweet with other dogs and gentle with people. Nothing seems to ruffle his feathers." There was no mention of fearfulness, and we didn't know enough to recognize it when we first met him. We are so grateful to you for giving us the skills and understanding we needed. We know he will never be a "normal" dog, but we now feel equipped to handle his various neurosis 🙂 Training him has become my favorite hobby!

Thank you so very much,

Kaila
Cooper
My dog Cooper was attacked as a young dog and was never the same with dogs after that, which was making it hard to do things with him. He was very reactive and I was scared to bring him anywhere. I called Elise and signed up for private classes to help with his reactivity. I was nervous nothing would work and my partner was convinced that a dog behaviorist was a waste of time and money; that Cooper would never be able to play or be around other dogs!

I can say, with great pleasure, it's like I have my dog back again! We go to the dog park daily now and he plays with dogs. I say that not only did Coopie get training, but so did I. I was so nervous that he was going to attack that the trust bond between Cooper and I was broken. Elise and her team helped us regain that bond and now we go on hikes, play with friends' dogs and I couldn't thank her enough. I also use Elise for boarding when I leave town and I wouldn't trust anyone else with my baby! Thank you to everyone at Pet Behavior Consulting and to Elise for the hard work and attention they gave us!
Sue and her Cavapoo, Mulligan
Elise worked with Sue and Mulligan for over a year, starting in 2011 and ending in spring 2012. Here's what she had to say:

"We started when he first came home at 9 weeks. Elise know you taught me how to work with Mulligan and mold him into the dog I wanted him to be given his temperament when he arrived at home. This is exactly what I wanted when we started training him. I had a 100% improvement in mechanical and handling skills. Elise showed me how to be really comfortable with Mulligan and what I should expect from him. In turn, I am able to help Mark and the kids handle him as well. Elise is really positive giving Mulligan and myself correction and helped me laugh at myself when it took me a while to get it working".
Sydney's Behavior Consultation, Summer 2012
Hi Elise,

I want to tell you about Sydney's progress, because I am so excited about it and it has only been a few days and many inconsistencies on our part. I think there is hope I can come to really like this dog, in fact, already do.

My husband no longer thinks employing a dog behaviorist was a waste of money and is 100 percent support in keeping consistency. The feedback from the dog was so positive after just a day and a half of instituting some of the tips you gave me and that were on the written instructions. The dog is making frequent eye contact (I call it checking to see if we want anything) and we've been able to walk to the home, outdoor bathroom area without a leash and back, when the job is done, and no incident with running off. She is sitting and staying while I walk away, she was doing that before, but I am now able to get as far as 50 feet way before I call her to come and she's doing it.

I'm sure we'll talk again after this two-week period to see what to do next. After we get it down pat walking in public with other animals and people on bikes, I'd like to stop the anxiety attacks when she is left in the car for minutes out of sight of us.

Thank you so much for what you do, my quality of life has already improved so much, like I said, I'm excited and very optimistic. You've made my husband a believer, too.
Alyssa B. Ward, CPDT-KA
Elise was always generous about praising Ronin and I when we were doing well. At the same time, she was there to guide us and push us to the next level so that we were fully prepared when we took the CGC test and passed! Thank you Elise, we could not have done it without you! I would recommend Elise Gouge's classes to anyone with a dog who wants to feel good about learning.
Daisy
I emailed Elise looking for help with our recently adopted hurricanes. Not long after we got her, she was diagnosed as epileptic, and her behavior was so erratic that the neurology staff at Tufts nicknamed her "Wild Dog". Elise came to our home and gave us some much-needed help for focusing Daisy's attention for training, and tips for eliminating her excess vocalizations. Elise is also helping us to improve her socialization and reduce her anxieties. Daisy has been through a lot in her young life! Elise has great ideas and endless patience with dogs and owners alike. She never makes us feel 'stupid' like some dog trainers can do, and always answers our endless questions with a smile. Thank you!
Crooke
Crooke had a problem called "resource guarding". He would guard things by barking and growling and hiding under a table or behind a chair. We were frightened and didn't know what to do with him. So we called and spoke to Elise who came out to the house and Thank God she did. She has helped Crooke and us tremendously. He now will just give us back whatever he's not supposed to have, the remote, underwear etcetera. Or if we see him heading for something that he's not supposed to have we tell him to "leave it" and he does. She has taught us numerous commands to teach Crooke which he learned in a snap considering he's a food driven dog. She has corrected Crooke's behavior and showed us how to set some boundaries with him. We've noticed a big change in his behavior thanks to Elise he's a happier dog. We are also happier and are not afraid when we do have the little one's around. Thanks so much.
Gale and Zoe
I took my Doberman, Zoe, to Obedience class and to my surprise, Zoe not only learned some manners, but more importantly, I learned that Zoe LOVED to learn and do new things. With a little discipline and daily work, we both graduated to a new level...and we both benefit from it. Thank you, Elise!
Jamie Johnson
Got a bouncy boxer? Enroll in training classes with Elise. Just do it, you won't be sorry. What started with a very building a bond that will last forever. Sometimes our pals just need a little help learning the ways of the human world impress even our biggest skeptics. I would have to say the best accomplishment for me was learning how to channel all that great boxer energy ~ using some basic commands learned in class and a little bit of patience (also learned in class!) With what we've learned in basic & advanced obedience, all it takes is a few minutes each day to maintain & build on the great foundation Elise helped us start. But don't tell Isis we're still "training"...I don't think she'd believe you anyways. It's too much fun! Thanks Elise!!