The change in seasons is coming. Here at PBC, we are looking forward to cooler temperatures and all the beauty that Fall brings to New England! Here are the latest updates for you…
---
Events
Brenda Aloff Clinic
The Brenda Aloff Clinic is right around the corner! Join us for an amazing clinic on the weekend of October 3rd and 4th. Brenda Aloff is one of the nation's most charismatic, down to earth and experienced trainers and behavior consultants. An expert in solving problems and helping dog owners get what they want from training/behavior with their dog. Whether it's basic obedience, dog sport work like scent detection or issues with reactivity – Brenda can help! Get the details and link to registration here!
Reactive Dog Workshop
The reactive workshop has been postponed until November 21, 2015.  So, here's the chance for everyone who wanted to come but couldn't make it in September! Here is the link for details and registration.
Workshop for Temperament Testing & Fostering
Scheduled for 10/10/15 in Chicopee, MA. we'll be taking the afternoon to practice how to evaluate and successfully foster dogs for rescue groups and shelters. Interested in attending? Here's the link for details and registration.
---
Internship Openings
Are you or someone you know interested in animal behavior, running your own pet caregiver business or training dogs? PBC has two available internship openings. Designed to prepare interns to take their certification exam to become a professional dog
trainer, it includes time to observe consultations and lessons, opportunity for hands-on training and learning, an exciting curriculum complete with reading and assignments. It covers learning theory, classroom safety, working with difficult people and the business side of things. Time commitment ranges from 8-20 hours each week and reliable transportation is a must. Click here for an application!
---
Staffing Changes
We are super excited to see Sharon Wachsler starting her own dog-training business, At Your Service Dog Training. AtYourServiceDogTraining.com specializes in service dog training. Of course, we will miss her as part of PBC's training staff. She's wonderful to work with, a lovely trainer and great person, and we wish her the best of luck. We look forward to future collaborations and seeing what inspiring contributions she'll bring to the field! Sharon will be wrapping up her work with her current clients and plans to phase out gradually at the end of the year, as cases are complete.
Becky Garriss is returning to school for another full-time semester (her senior year – yay!!) and will not be available for pet-sitting. We'll miss her energy and charisma and wish her the best of luck. It's been fantastic having her as part of the team for the past year and we know she will do great with her future adventures and endeavors.
For pet-sitting, we have Tiffany Kellogg and Cody Paille-Jansa on staff currently. You can check out their bios on the website if you don't know already know them. Their availability is limited due to work and school schedules.
---
Other updates
My house is still on the market as I continue the search for an bigger property in Belchertown or Granby. This may impact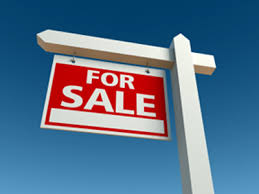 boarding in the case that I sell my property before finding my next one. The good news is that once I move, I'll be expanding boarding and building a training center. I can't wait!