November/December Specials!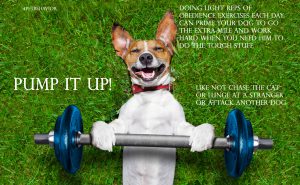 25% off your next Day Training Package with an Assistant Trainer. Have you done a Day Training Package focusing on puppy basics or foundation obedience? Are you looking for your dog to get a head start on some amazing training? If so, you'll eligible to take advantage of this great special! It's the perfect way to get ready for the holiday season. Giving your pup three weeks of intensive training will mean you can relax and enjoy the holidays with a well-behaved canine companion!
For those of you that have worked with me before, I am offering a unicorn special of 25% off Board & Train refreshers. That's a one week B&T focusing on whatever skills and/or tricks you want to cement. Again, this is a great way to polish skills and impulse control that might be a little rusty at the moment. I only have eight slots open so reserve yours now!
Here's our standard Contact form so you can get started right away! You can also email me directly at elise@petbehaviorconsulting.com.
PBC Academy Application
This is an initial application to learn a little about you and your dog. After reviewing the initial submissions, we will be in touch to go over additional details.