CREATE A BOND AND HARMONY
Learn how with a customized pet consultation
Details →
CONNECT WITH YOUR PETS
It's easy and rewarding.
LEARN MORE →
BASIC DOG TRAINING CLASSES
The foundation of good behavior
LEARN MORE →
BEHAVIOR PROBLEMS
You CAN fix this. We can help.
LEARN MORE →
CAT TRAINING CONSULTS
Have a problem with your cat?
GET HELP HERE →
PUPPY TRAINING
Train early for nice manners! Now offering on-line scheduling!
FIND OUT MORE →
BOARD YOUR DOG WITH US
Rates and details
LEARN MORE →
About Elise Gouge, expert trainer
Pet Behavior Consulting, LLC is owned and operated by Elise Gouge, expert trainer and pet behavior specialist.
Based in Granby, MA, Elise and her staff work with clients throughout Western Massachusetts, including Granby, Belchertown, Hadley, Amherst, Palmer, Ludlow, Holyoke, Chicopee, Springfield, Northampton, Hatfield, and northern CT.
Elise has managed training and pet behavior programs in shelters and daycares, trained animals ranging from primates to horses to domestic pets, and mentored many trainers.
She also presents at national conferences and universities on animal behavior, competes in various dog sports and has featured in several media appearances on Animal Cops: Houston!.
Pet Training and Behavioral Services
FOR CATS From cat behavior help for your feisty feline to new kitten advice, we can help.
FOR DOGS Get basic to advanced dog training or help resolving aggression issues.
FOR PUPPIES Give your puppy the best foundation for life, with puppy training services.
FOR BOARDING With dog boarding options for one night to extended vacations, Chez Elise has you covered!
FOR SHELTERS Implement better behavior programs, improve pet evaluations, and more.
FOR ANIMAL CARE PROFESSIONALS Get vital training for your dog daycare staff, including dog handling and dog body language.
INTERNSHIPS Interested in a career working with companion animals? Learn about our internship program
---
About Ferry Hill Farm
Home of PBC and Kaistar Kennels
Located in the heart of Granby, Ferry Hill Farm consists of over 17 acres of fenced in pastures and wooded areas. The original barn, built in the 1700's, has served many purposes including housing dairy cattle, cars being renovated, and lots of farm animals. You can see from the woodwork that the barn has been around for hundreds of years and it's strong bones will keep it around for many more to come.
Now home to PBC and Kaistar Kennels, the barn is currently being renovated so we can teach group classes. With over 4500 square feet of open space, we look forward to hosting puppy classes, family pet obedience and competition obedience, Rally, nosework and more - maybe even barn hunt and dock diving! Of course, Elise will be able to bring back her much-requested reactive classes. Lastly, private and semi-private lessons and ring rental will be available with Elise and other trainers on staff.
The lower barn will have a small commercial kennel with capacity for ten dogs. The kennel has been designed to feel as homey for dogs as it has been when they stay in the house with Elise. Suites will be built for maximum coziness and safety - spacious, climate-controlled, clean and comfortable. The kennel will include a grooming station, washer/dryer, air conditioning, heating, an air purifying system, television & special lighting. Additionally, every aspect of it has been carefully thought out, including moisture resistant dry-wall, acoustic insulation and other building materials that won't be visibly obvious but will improve the quality of boarding for every dog who visits.
Construction is scheduled to be finished by end of November 2017. Please check back to see about the Open House! We can't wait to welcome you and show you around!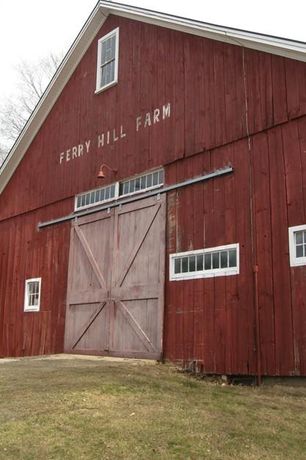 Free Newsletter and Blog
Sign up today and start receiving your FREE monthly newsletter and blog posts packed full of helpful training tips!
---
What's New!
Hi all! As PBC continues to expand and grow, we are upgrading our software and the programs we use for booking boarding and training appointments. Moving forward we have a new system called Gingr. IF YOU ARE A CURRENT CLIENT […]
Upcoming Events
Check out Upcoming Events!
Training center and kennel construction are in progress! Check back for updates on our grand opening!
---