Your dog can be a loyal companion, a well-mannered pet and yes, a pleasure to have in your home – even if that seems impossible right now! With proper dog behavior and training, you and your pet can live happily and harmoniously together.
Whether you're looking for puppy training to build good habits from the start or need help in addressing dog behavior concerns, like aggression and barking, Master Trainer Elise Gouge and her assistant trainers offer many helpful services for dogs!
Services for Dogs
---
The Right Start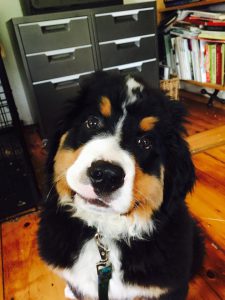 Have a new puppy? Get started on the right foot (or paw!) with a personal consultation to make sure your new companion becomes a wonderful adult dog. Right Start Consultations are carried out in your home, and for 2 full hours, you and your trainer will go over important topics like house-training, chewing, digging, crate training, leashes, collars, and more.
You'll also learn how to avoid common puppy problems before they begin – it's a MUST for any owner.
---
Dog Obedience Training and Coaching
From the very basics like walking nicely on a leash and not jumping on visitors to more specific dog training like coming when called or not barking when the doorbell rings, dog obedience training provides valuable skills to your pet. And you'll benefit from your dog's great manners.
From in-home private sessions to semi-private and group classes, you'll quickly enjoy good pet behavior!
---
Day Training
It's the ultimate dog training that achieves high levels of obedience reliability. Over the course of three weeks, your pet will receive 13 private lessons carried out by Elise Gouge, master trainer, or one of her highly skilled assistants.
Pick the commands you want your dog to learn, and sit back while the training gets done for you!
---
Forever Home
Have you shared your home with a dog in need? Whether your dog comes from a shelter, a friend, or a breeder, transitioning an older dog to a new home often comes with many challenges. Lasting 2 full hours, a Forever Home consultation helps you and your new companion settle in for life.
As you know, every good relationship starts on a solid foundation for future happiness.
---
Behavior Problems and Canine Concerns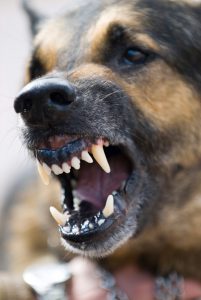 Are you struggling with behavior issues and problems with your dog that you just don't know how to handle? A behavior consultation is exactly where you need to start.
It's perfect for issues including house-soiling, aggressive behavior, separation anxiety, barking at strangers, other dogs or cars, cat chasing, or compulsive behavior like chasing shadows… and these are just a few examples.
Your two-hour, in-home consultation comes with a comprehensive behavior modification plan complete with private video links, handouts, and customized recommendations to help you and your dog.
You can restore harmony to your home – and it starts here.
---
Canine Good Citizen Testing
Interested in getting your dog the title of Canine Good Citizen through the American Kennel Club? Need a CGC for home insurance? Elise is a licensed CGC evaluator and can help you succeed with your dog in this awesome program. Elise is also available to test groups of dogs for classes, breed rescue events or other kennel club events.
---
Phone Consultations
Whether you live near or far, we're here for you. Book a telephone consultation with Elise Gouge, master trainer, or one of her skilled assistant trainers, and get help from anywhere in the world. After completing a comprehensive assessment, you'll receive a personal, supportive and completely non-judgmental one-hour phone consultation to help you understand what's going on with your dog and what to do next.
It's convenient, easy, and the next best thing to being in the room with Elise.
Wondering what which of our services for dogs best suits your goals? Take this fun, 5 question quiz to get a custom recommendation!
---
Dog Boarding Services
(currently unavailable)
Going away for a night, a few days or maybe a few weeks? Reward your canine companion with its own vacation at Chez Elise! Your dog will enjoy fantastic amenities and all sorts of fun activities during his stay at Ferry Hill Farm in Granby, MA.
You can even sneak in a little training for your pet while you're away!